Check out some available loans that are similar to this one!
Ecuador

Agriculture

Funding via Fundación ESPOIR

Ecuador

Agriculture

Funding via Fundación ESPOIR

Ecuador

Retail

Funding via Fundación ESPOIR
Carmen Paulina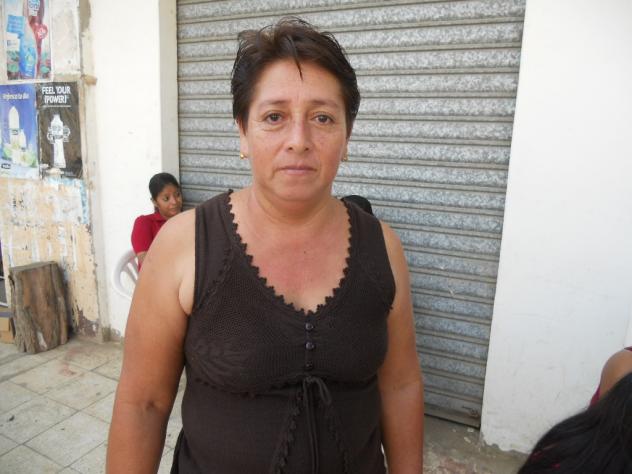 In Los Bajos de Montecristi, a city known for its diversity of local products such as Panama hats and shawls known inside and outside the country, the members of the Banco Comunal Mujeres Por el Progreso meet twice a month.

In this place we meet Carmen, who is 49 years old, married and they have 5 children, all adults, two of them still living with her. Her husband is a driver.

Our friend is asking for a loan for her husband who has a small truck which he uses to transport freight to various tuna companies in the city of Manta. She tells us that her husband makes three or four trips per week to the city of Guayaquil, where he receives a load of tuna containers, which he then takes to the tuna businesses in Manta, for which he is paid very well. He has been doing this work for more than 15 years which has permitted him to get ahead.

This loan is to buy certain spare parts needed for the truck and fuel. She has been with the communal bank for more than 7 years and she likes it for the support they give with their loans.

Her dream is to buy a new truck.
Translated from Spanish
View original language description ↓
En Los Bajos de Montecristi, ciudad conocida por su diversidad de productos típicos como los sombreros de paja toquillas conocidos dentro y fuera del país, se reúnen cada 15 días las socias del Banco Comunal Mujeres Por EL Progreso.

En este lugar conocimos a la señora Carmen, tiene 49 años de edad, está casada y de esta relación tienen cinco hijos todos mayores de edad, dos de ellos aun vive con ella. Su esposo es chofer.

Nuestra amiga realiza el crédito para su esposo el cual tiene un pequeño camión en el cual realiza fletes a ciertas empresas atuneras en la ciudad de Manta, nos cuenta que su esposo realiza de tres a cuatro viajes por semana hasta la ciudad de Guayaquil lugar donde recibe la carga de embases para atunes, los mismos que luego los transporta hasta las empresas atuneras en Manta, por lo cual le pagan muy bien, él lleva más de 15 años dedicado a esta labor la cual les ha permitido salir adelante.

Este crédito es para comprar ciertos repuestos que necesita el carro y combustibles. Lleva más de 7 años en el Banco Comunal y le gusta por la ayuda que le dan con los créditos.

Su sueño es comprar un camión nuevo.


Success!! The loan was 100% repaid
A loan of $1,000 helped Carmen Paulina to buy spare parts and fuel.
7 months (Additional Information)
Monthly
Jun 12, 2012
Jul 3, 2012
N/A

Ended:

Dec 15, 2012