Check out some available loans that are similar to this one!
Rath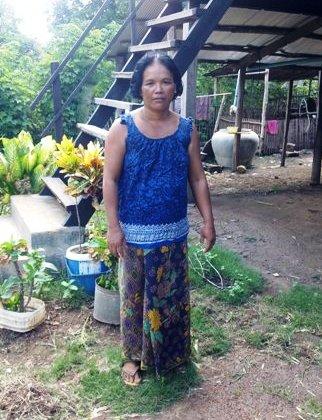 Rath is 47 years old and an industrious mother who is responsible for three children. She is in the business of cultivating rice, bean, maize, and potato crops to generate income for the family. She has managed this business for many years with great help from her husband. She typically earns around 4 U.S. dollars (USD) per day to cover her daily expenses. All of her children are married already and live separately around Kompong Tom province.

Rath would like to grow different kinds of beans, but due to the lack of capital she is looking for a loan of 3,500,000 Cambodian riels (KHR) to purchase seeds and fertilizers and pay for labor costs. She hopes to have a fruitful harvest through this investment and thereby increase her household income. She plans to save some money to buy additional farmland to expand her production.
Additional Information
About HKL
Hattha Kaksekar Limited is one of the largest and most successful microfinance institutions (MFIs) in Cambodia. The organization provides microfinance services to the poor, particularly women, in urban and rural areas. Kiva lenders' funds will be used to expand the outreach of HKL's financial services to a greater number of clients in rural areas of Cambodia.
Success!! The loan was 100% repaid
A loan of $875 helped Rath to purchase seeds and fertilizers and pay for labor costs.
20 months (Additional Information)
Irregularly
May 22, 2012
Jun 10, 2012
Possible

Ended:

Jun 20, 2013