Check out some available loans that are similar to this one!
El Salvador

Agriculture

Funding via CrediCampo

El Salvador

Agriculture

Funding via Apoyo Integral

El Salvador

Agriculture

Funding via CrediCampo
Daniel Matías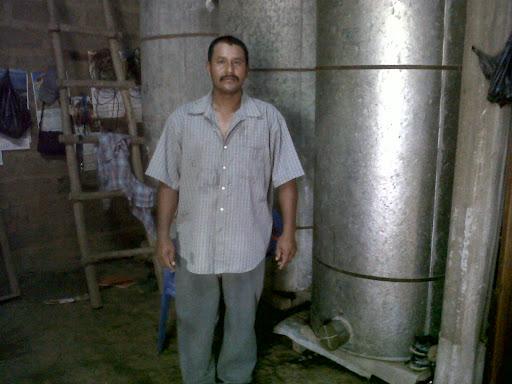 Daniel Matías is 34 years old and for many years he has worked on the land. With a lot of dedication, he grows corn and sorghum, which enables him to bring home the bread. He is known as a hard-working, honorable, and responsible man. He lives with his family which includes his wife and their three children that are 11, 9, and 5 years old. He works with his wife every day so that they can get ahead and enjoy better living conditions than they have had in the past.

Thanks to his knowledge in agriculture, he is able to support his household. His work is their main source of income and the only way he knows how to make an honest living. With dreams to excel, he is seeking a loan before the planting season begins, as it is necessary to prepare the earth as early as possible. For this reason, he is seeking a loan to invest in the purchase of agricultural supplies (seeds, fertilizers, insecticides, etc.) for the planting. He trusts God and believes that with his hard work he will have an abundant harvest which will allow him to improve the quality of life for himself and his family.

Translated from Spanish
View original language description ↓

Daniel Matías tiene 34 años de edad y desde hace muchos años se dedica a cultivar la tierra. Con mucha dedicación cultiva maíz y maicillo, lo cual le permite llevar el pan de cada día a su hogar. Se caracteriza por ser un hombre trabajador, honrado y responsable. Habita junto a su grupo familiar el cual está conformado por su esposa y sus tres hijos de 11, 9 y 5 años de edad. Junto a su esposa trabajan muy duro para sacar adelante a su familia y darles mejores condiciones a las que ellos han tenido. Gracias a los conocimientos en la agricultura es como logra llevar el sustento a su hogar, que es su principal fuente de ingresos, dado que es la única forma que conoce para ganarse la vida honradamente. Con muchos deseos de superación se acerco a esta institución para solicitar crédito ya que la temporada para la siembra comenzó y es necesario iniciar la siembra lo antes posible. Esta es la razón por la cual solicita el crédito ya que necesita invertir en la compra de los insumos agrícolas necesarios (semillas, abonos, insecticidas, etc.) para la siembra. Confía en Dios y en su trabajo que de esta forma logrará tener una cosecha abundante la cual le permitirá accesar a una mejor calidad de vida para él y su familia.

Additional Information
About Apoyo Integral
Apoyo Integral (Apoyo) is a nonprofit organization offering financial products that enable clients to increase their working capital, purchase fixed assets, buy and remodel homes, expand agricultural business and more. The organization's target group is businessmen and women who have already established their businesses but need financial support to strengthen or expand them.

Like Kiva, Apoyo is committed to empowering women involved in business activities in rural areas. Kiva lenders' funds will be used to expand these services to an even greater number of poor clients in rural areas.
Success!! The loan was 100% repaid
A loan of $200 helped Daniel Matías to buy seeds, fertilizers, insecticides, etc.
12 months (Additional Information)
At end of term
May 16, 2012
Jun 6, 2012
N/A

Ended:

Apr 18, 2013