Check out other loans that are currently fundraising!
Nuevo Horizonte Group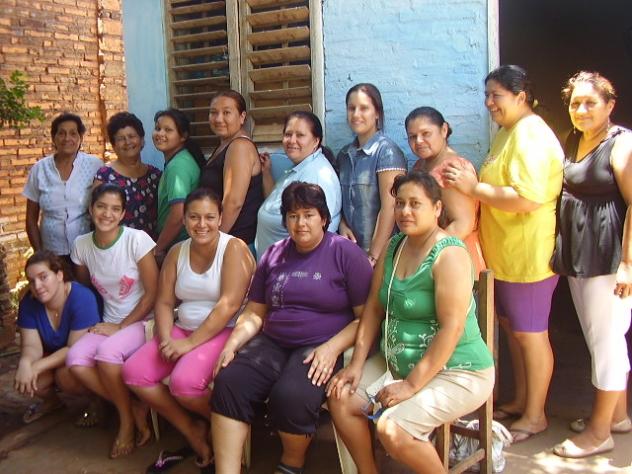 The group "Nuevo Horizonte" (New Horizon) consists of active and hardworking women who always want to excel in each of their loan cycles with excitement and unity.



Sra. Magdalena is a member of the group. She helps out by maintaining balance and unity among all of the members. Magdalena works tirelessly in order to provide her children with a better quality of life. She is a seamstress and says that she works constantly in order to provide the best for her family. Magdalena is requesting a loan in order to buy fabrics, thread, rubber, zippers, and other supplies that will enable her to continue working.
Translated from Spanish
View original language description ↓
El grupo Nuevo Horizonte está constituido por mujeres muy activas y muy trabajadoras quienes han sobresalido siempre en todos los ciclos por su dinamismo y unidad.
La Sra. Magdalena es miembro del grupo, ella ayuda a mantener un equilibrio y unidad entre todas las integrantes, ya que la misma trabaja incansable con el fin de darles una vida mejor a sus hijos. Ella se dedica a la costura, y comenta que trabaja todos los días incansablemente para que de esa forma pueda dar lo mejor a su familia.
Ella solicita el crédito para la compra de telas, hilos, gomas, cierres y demás insumos para que de esa forma pueda seguir trabajando.

Additional Information
About Fundación Paraguaya
Fundación Paraguaya is a financially self-sustaining social enterprise that promotes entrepreneurship in urban and rural areas through microfinance, education programs, and more. Its focus on agriculture has helped many farmers boost their crop yields. And a number of other borrowers have taken out loans to start and grow social businesses that have helped deliver eyeglasses, medicines and other helpful services in their local communities.
This is a Group Loan
In a group loan, each member of the group receives an individual loan but is part of a larger group of individuals. The group is there to provide support to the members and to provide a system of peer pressure, but groups may or may not be formally bound by a group guarantee. In cases where there is a group guarantee, members of the group are responsible for paying back the loans of their fellow group members in the case of delinquency or default.
Kiva's Field Partners typically feature one borrower from a group. The loan description, sector, and other attributes for a group loan profile are determined by the featured borrower's loan. The other members of the group are not required to use their loans for the same purpose.
Success!! The loan was 100% repaid
A portion of Nuevo Horizonte Group's $4,575 loan helped a member to buy fabrics, thread, rubber, zippers, and other supplies.
6 months (Additional Information)
Monthly
Apr 19, 2012
May 25, 2012
Covered

Ended:

Sep 15, 2012