Check out some available loans that are similar to this one!
Mexico

Food

Funding via VisionFund Mexico

Mexico

Food

Funding via VisionFund Mexico

Mexico

Food

Funding via VisionFund Mexico
Las Obreras Group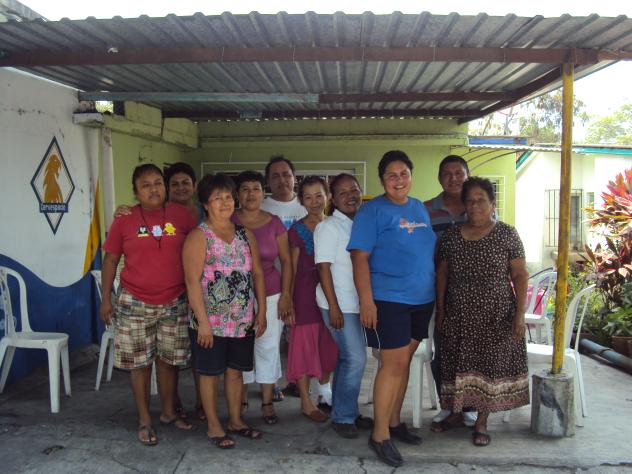 The Las Obreras group has twelve friendly and hard-working members. Each of them has a business. This group is located in the worker community of the la margarita cane sugar mill. This community's inhabitants grow and harvest sugar cane and others work as skilled workers at the cane sugar mill.



Jose Manuel is one of the members in this group. He is 48 years old. He went to high school and he is single. He tells us that a little more than six years ago, he decided to start working at his own business. He opened a small business in his house, a beverage store. It has grown over the years and now, he doesn't only sell beverages. He also sells groceries and sweets. He says that in these years, his store has gained lots of customers since his store always is well stocked and he happily tends to his customers, so that they always return. Jose Manuel opens his store every day very early and closes when the last customer leaves. He will invest this loan in the purchase of rice, beans, sugar, oil, salt, soap, bleach, sweets, soft drinks, juices, chilies, tomatoes, onions and canned goods in order to restock his business. He hopes that this investment will increase his sales and earnings so that he can continue growing his business and he will be able to have a better quality of life.



The other members of the group are:
Vicenta - food sales
Cristina - grocery sales
Narcisa - stationery store
Juana - shoe sales
Federico - washing machine repairs
Margarita - underwear sales
Georgina - bedding sales
Mary Cruz - shoe sales
Isabel - cosmetic sales
Andrea -perfume sales
Coral -perfume sales

El grupo Las Obreras esta integrado por doce personas amables y trabajadoras cada una de ellas tiene una actividad economica, este grupo esta ubicado en La colonia Obrera del ingenio la margarita, los habitantes de esta comunidad se dedican a la siembra y cultivo de caña y algunos otros trabajan como obreros en el ingenio.

Jose Manuel es uno de los miembros de este grupo, el tiene la edad de 48 años, estudio la preparatoria y es soltero. Jose Manuel nos platica que hace un poco mas de 6 años decidio iniciar a trabajar en su propio negocio y abrio en un pequeño local que tiene en su casa una refresqueria la cual a crecido con el paso de los años y actualmente no solo vende refresco sino también abarrotes y dulces. El platica que en estos años su tienda a ganado muchos clientes ya que siempre esta bien surtida y atender amablemente a sus clientes para que para que siempre vuelvan a hacerle el gasto. Jose manuel abre su negocio todos los dias desde muy temprano y cierra hasta que se va el ultimo cliente. El invertira este credito en la Compra de arroz, frijol, azucar, aceite, sal, jabon , cloro, dulces, refrescos, jugos, chile, tomate, cebolla y productos enlatados para resurtir el negocio.
el espera que con esta inversion sus ventas y sus ganancias aumenten para que continue haciendo crecer el negocio y asi poder tener una mejor calidad de vida.


los demas integrantes del grupo son:
vicenta venta de comida
Cristina venta de abarrotes
Narcisa papeleria
Juana venta de calzado
Federico reparacion de lavadoras
Margarits venta de ropa interior
Georgina venta de ropa de cama
Mary Cruz Venta de calzado
isabel venta de cosmeticos
Andrea venta de perfumes
Coral venta de perfumes
Additional Information
This is a Group Loan
In a group loan, each member of the group receives an individual loan but is part of a larger group of individuals. The group is there to provide support to the members and to provide a system of peer pressure, but groups may or may not be formally bound by a group guarantee. In cases where there is a group guarantee, members of the group are responsible for paying back the loans of their fellow group members in the case of delinquency or default.
Kiva's Field Partners typically feature one borrower from a group. The loan description, sector, and other attributes for a group loan profile are determined by the featured borrower's loan. The other members of the group are not required to use their loans for the same purpose.
Success!! The loan was 100% repaid
A portion of Las Obreras Group's $3,925 loan helped a member purchase rice, beans, sugar, oil, salt, soap, bleach, sweets, soft drinks, juices, chilies, tomatoes, onions and canned goods.
7 months (Additional Information)
Monthly
Mar 30, 2012
Apr 15, 2012
Possible

Ended:

Sep 24, 2012