Check out some available loans that are similar to this one!
Colombia

Food

Funding via Interactuar

Colombia

Food

Funding via Interactuar

Colombia

Food

Funding via Fundación Mario Santo Domingo (FMSD)
Miguel Angel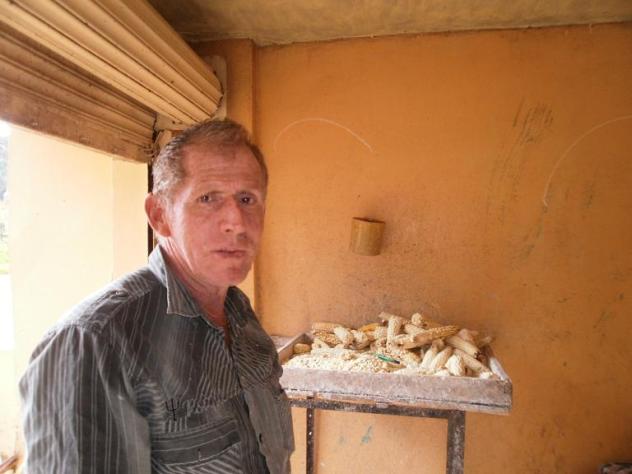 Miguel has dedicated a large portion of his life to selling vegetables and corn on the cob. This has allowed him to earn an income to support his wife and two children. Miguel's main customers are restaurants and cafes in his municipality, and through this, he has been able to acquire a large number of customers. Thanks to his good services and the good quality of his products, Miguel has been able to have good sales levels, letting him earn a good income for his family and be recognized within his municipality. One of his clients has put in a large order that he is unable to fill with his current inventory. This is why Miguel want to take out a loan; he wants to buy corn on the cob and vegetables to fill this customer's order.

Miguel hopes that his business will continue to grow as it has been. He wants to earn income to continue providing his family with a good quality of life as well as to ensure a good education for his children.
Miguel se ha dedicado gran parte de su vida a la atención de su venta de chócolo y legumbres, con lo cual ha podido generar los ingresos de su hogar, donde convive con su esposa y sus 2 hijos. Miguel tiene como clientes principalmente a restaurantes y cafeterías de su municipio, y con esto ha podido captar un muy buen número de clientes. Gracias a su buena atención, y a la buena calidad de sus productos, Miguel ha podido tener muy buenos niveles de ventas, lo que le ha permitido generar muy buenos ingresos para su hogar y ser muy reconocido en su municipio. Un cliente suyo le ha hecho un gran pedido que no puede satisfacer con el inventario con el que cuenta actualmente, es por esto que Miguel aspira a que un préstamo le brinde la oportunidad de acceder a la compra de chócolo y legumbres para satisfacer un gran pedido que le ha hecho un cliente.

Miguel aspira a que su negocio siga creciendo de esta manera, para poder generar ingresos con los cuales siga ofreciéndole a su familia una buena calidad de vida, además de garantizarle a sus hijos una buena educación.

Additional Information
Important Information
This loan is structured on Kiva as a bullet loan, which means a single payment is required at the end of the loan term. By Colombian law, Kiva's partner Interactuar is required to offer borrowers loans with a variable interest rate that fluctuates with the market rate. Because fixed monthly payments are applied first to interest and then to principal, Interactuar is unable to predict upfront what portion of each repayment would go towards the loan principal. This creates a challenge with Kiva's system, which doesn't allow for unpredictable principal payments, and can result in some Interactuar clients appearing falsely delinquent. To remedy this, the loan has an end-of-term repayment plan on Kiva, but the borrower will continue scheduled monthly repayments to Interactuar, who will then pass along the principal amount to Kiva lenders. This means that you may see repayments made on this loan throughout the repayment term, as opposed to receiving repayment in full at the end of the loan term.
Success!! The loan was 100% repaid
A loan of $1,525 helped Miguel Angel purchase corn on the cob and vegetables to satisfy a large order that a client has made.
26 months (Additional Information)
Monthly
Feb 14, 2012
Mar 2, 2012
Covered

Ended:

Jan 15, 2013