Check out some available loans that are similar to this one!
Peru

Clothing

Funding via Edpyme Alternativa

Peru

Food

Funding via Asociación Arariwa

Peru

Agriculture

Funding via Asociación Arariwa
Juana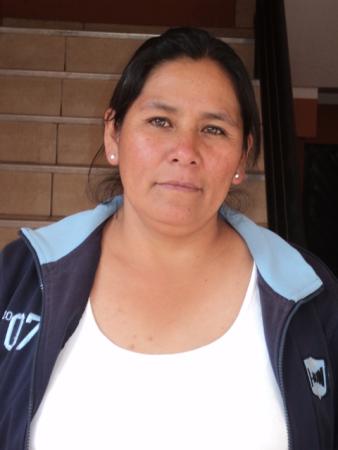 Juana is a member of the Sonrisa (Smile) Communal Bank. She is 42 years old and sells clothes. She is the mother of 3 children and married. In the brief time she's been a member of Finca she has seen progress, and her merchandise has increased. The trainings have helped her to be able to value herself and to work hard in order to get ahead. She enjoys it because she not only gets a loan but they also help her so that her business grows.

She will invest the loan she's asking for into the purchase of clothes for the end of the year.
Translated from Spanish
View original language description ↓
Juana es socia del Banco Comunal Sonrisa, tiene 42 años, se dedica a la venta de ropa, es madre de 3 hijos, es casada, en el corto tiempo que tiene como socia de Finca ha visto su progreso, su mercadería ha aumentado, las capacitaciones le ayudaron a poder valorarse y a esforzarse para seguir adelante, le gusta porque no solo recibe crédito sino también le ayudan a que sus negocio crezca.
El préstamo que solicita lo invertirá en la compra de ropas para fin de año.
Additional Information
About FINCA Peru
This loan is administered by FINCA Peru, one of Kiva's Field Partners in Peru. FINCA Peru is dedicated to empowering socially and economically disadvantaged women in Peru, contributing to the development of their families, and building sustainable communities.

In 1990, FINCA Peru began by lending to a small group of women widowed by the Shining Path terrorist movement in Ayacucho. Beyond loans and financial services, FINCA offers business development training, personal and family development training, gender empowerment sessions, life insurance products, and financial and social literacy sessions for the children of borrowers. Visit FINCA Peru's Kiva Field Partner page to learn more.
Success!! The loan was 100% repaid
A loan of $1,125 helped Juana to buy clothes.
8 months (Additional Information)
Monthly
Dec 23, 2011
Dec 27, 2011
Covered

Ended:

Jul 15, 2012