Check out some available loans that are similar to this one!
Nicaragua

Housing

Funding via MiCredito

Nicaragua

Housing

Funding via MiCredito

Nicaragua

Agriculture

Funding via MiCredito
Jessica Del Socorro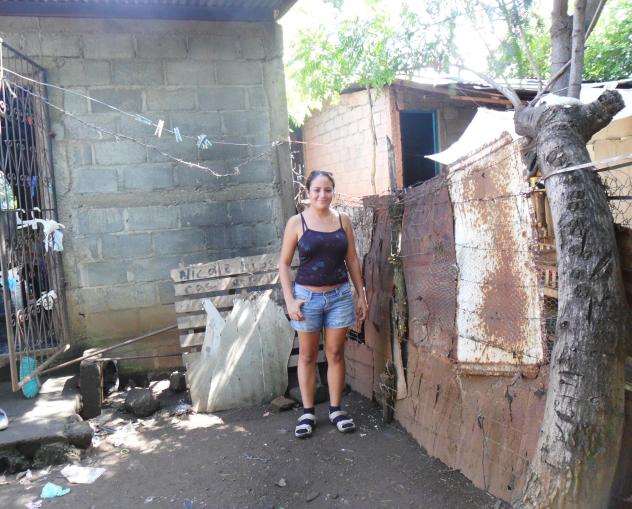 Jessica is hardworking and enterprising. She has a degree in accounting and also works as a farmer and rancher. She has land where she plants and cares for her livestock. She sells milk, rice, corn, beans, and other products. Her goal for the future is to improve her house. It will provide security and comfort to her family by improving the environment in which they live.

The loan she is requesting will be invested in the purchase of construction materials so she can begin to implement her plans. She will purchase cement, zinc sheets, toilets, sinks, pvc pipes, pipe glue, tiles, sand, bricks, iron, roofing beams, supports, wire, and other materials to build a bathroom in an open area on the patio. She wants to improve the conditions for her family, and also their hygiene and health. In the future, she plans to build walls around the boundaries of her property.

She is thankful to the lenders for their support in improving her home.
Translated from Spanish
View original language description ↓
Jessica trabajadora, emprendedora, profesión licenciada de contabilidad, comerciante agricultora y ganadera tiene parcela en donde tiene los siembro y cuido de ganado. Vende leche, arroz, maíz, frijoles, entre otros productos. Su plan a futuro es mejorar la infraestructura de su vivienda. Brindarle seguridad y comodidad a su familia por el ambiente del vecindario donde habita. El préstamo que solicita será invertido en la compra de materiales de construcción siendo el inicio para cumplir sus planes. Comprara: cemento, láminas de zinc, inodoros, lava mano, tuberías pvc, pega para tubería, cerámica, arena, bloques, hierro, perlines, estribu, alambre de amarre, entre otros materiales para construir en una aria libre que está en el patio el servicio higiénico, logrando con esta obra mejorar sus condiciones y a su vez el higienes y salud de la familia. Proyectos futuro construir los muros perimetrales de la propiedad. Agradece a la financiara por su apoyo a la mejora de su vivienda.
Additional Information
About AFODENIC
This loan is administered by AFODENIC, La Asociación para el Fomento al Desarrollo Nicaragua, a Kiva Field Partner based in Managua, Nicaragua. Founded in 1999, AFODENIC was created to promote the socio-economic and cultural development of sectors that are excluded from commercial banking. Integrating economic and human resources, AFODENIC offers affordable and adaptable financial services aimed at strengthening the family unit of their clients, who include students, producers, and micro- and small entrepreneurs from rural and urban areas. AFODENIC is a socially responsible institution engaged in society and making a positive impact on its professional partners and communities.

Supporting a borrower through AFODENIC contributes to the pursuit of innovation in mitigating poverty in Nicaragua. Visit AFODENIC's partner page for more information.
About Housing Loans
Many poor families cannot afford housing that meets their needs. When you make a housing loan on Kiva, you give people access to flexible capital to obtain or improve their homes. Better housing means better health, sanitation, and even educational outcomes for children. A house can also be much more for entrepreneurs who run businesses out of their homes. In this way, housing and small business loans on Kiva share a common purpose: to alleviate poverty and enable families to enjoy more stable lives.
Success!! The loan was 100% repaid
A loan of $1,025 helped Jessica Del Socorro to purchase construction materials.
21 months (Additional Information)
Monthly
Nov 22, 2011
Dec 1, 2011
Covered

Ended:

Mar 15, 2013