Check out some available loans that are similar to this one!
Paraguay

Retail

Funding via Fundación Paraguaya

Paraguay

Retail

Funding via Fundación Paraguaya

Paraguay

Services

Funding via Fundación Paraguaya
Mujeres Luchadoras Group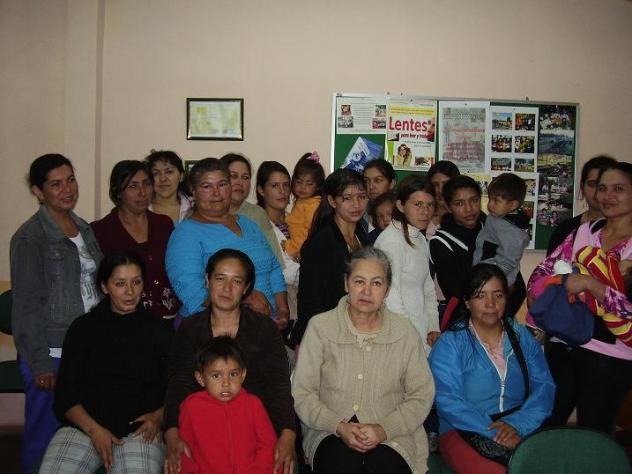 This committee, called Mujeres Luchadoras, is from the city of Caaguazú. It is made up of 18 women who are currently in their sixth loan cycle of Fundación Paraguaya's entrepreneurial women's program. They got together with the goal of seeking a better future for their families.

One of the members is Silvina. She has a small grocery store that she has been running for a while now. It is the main means by which she supports her family and covers her daily household expenses. She says she has good customers who generate a very good income for her. For that reason, she wants to keep investing in her business, which is why she is asking for this loan to buy drinks, food products, and other things to stock her store. This will allow her to meet her customers' demands.
Este comité denominado Mujeres luchadoras es de la ciudad de Caaguazú, está integrado por 18 mujeres, las cuales se encuentran actualmente en el sexto ciclo del programa de mujeres emprendedoras de la Fundación Paraguaya. Ellas se unieron con el propósito de buscar un mejor porvenir para sus familias.
Una de las miembros es la señora Silvina, ella tiene una despensa, la cual explota desde hace ya un buen tiempo, este es el medio principal por el cual ella sustenta a su familia y cubre los gastos que diariamente surgen en la casa. Comenta que tiene buena clientela, lo cual le genera muy buenos ingresos, por lo que le gustaría seguir invirtiendo en su negocio, es por ello que solicita su crédito, para la compra de bebidas como ser vinos, whiskys, cervezas, comestibles como ser cárnicos, embutidos pollos, hortalizas, lácteos y otros, para el abastecimiento de su negocio, con lo que podrá cumplir con la demanda de sus clientes.
Additional Information
About Fundación Paraguaya
Fundación Paraguaya is a financially self-sustaining social enterprise that promotes entrepreneurship in urban and rural areas through microfinance, education programs, and more. Its focus on agriculture has helped many farmers boost their crop yields. And a number of other borrowers have taken out loans to start and grow social businesses that have helped deliver eyeglasses, medicines and other helpful services in their local communities.
This is a Group Loan
In a group loan, each member of the group receives an individual loan but is part of a larger group of individuals. The group is there to provide support to the members and to provide a system of peer pressure, but groups may or may not be formally bound by a group guarantee. In cases where there is a group guarantee, members of the group are responsible for paying back the loans of their fellow group members in the case of delinquency or default.
Kiva's Field Partners typically feature one borrower from a group. The loan description, sector, and other attributes for a group loan profile are determined by the featured borrower's loan. The other members of the group are not required to use their loans for the same purpose.
Success!! The loan was 100% repaid
A portion of Mujeres Luchadoras Group's $4,375 loan helped a member to purchase herbs, chickens, cold cuts, meat, dairy products, and drinks.
6 months (Additional Information)
Monthly
Sep 18, 2011
Nov 3, 2011
Covered

Ended:

Feb 15, 2012