Check out some available loans that are similar to this one!
Anh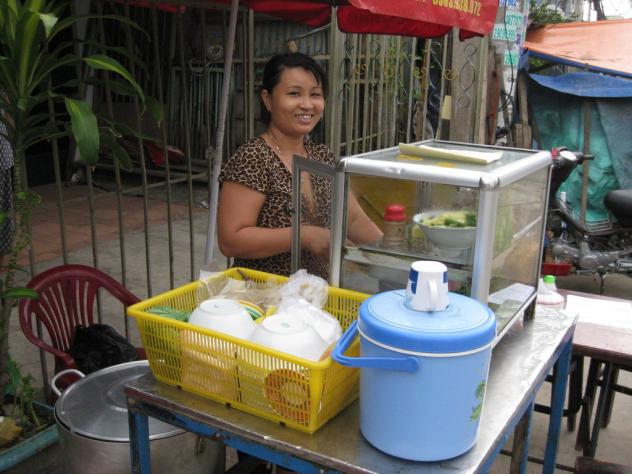 Anh has been earning money by selling soup to people in the local community for six years. Her family lives in Ho Chi Minh City. She is 35 and has two children: one son and one daughter. Her husband works for a restaurant. Anh would like to take out a loan to buy more meat, rice and spices to make more soup to sell. Anh hopes that this will enable her to increase her income and improve her family's living conditions.
Additional Information
About Capital Aid Fund for Employment of the Poor
Capital Aid Fund for Employment of the Poor (CEP) is a non-profit Vietnamese microfinance institution that operates in the provinces of southeastern Vietnam and the Mekong Delta. CEP's head office is located in Ho Chi Minh City. This institution's mission is to work with, and for, the poor and poorest to realize sustained improvements in well-being through the provision of financial and complementary non-financial services in an honest, efficient, and sustainable manner. The non-financial services CEP offers to complement its basic credit and savings products include financial education, raising awareness of health and sanitation issues, and education scholarships for children.
Success!! The loan was 100% repaid
A loan of $600 helped Anh to buy meat, rice and spices to make soup to sell.
11 months (Additional Information)
Monthly
Jul 6, 2011
Jul 16, 2011
Possible

Ended:

May 15, 2012