Check out other loans that are currently fundraising!
Santos Birbexto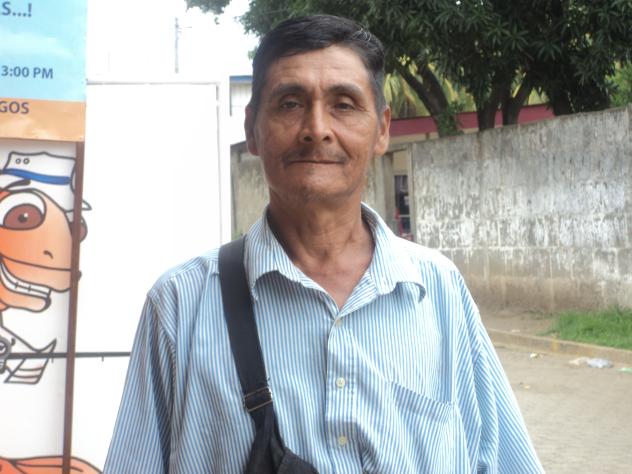 This client has had a small farm for the past forty years. He grows beans, corn and wheat. He is married with eight children. This is his second loan with this institution. He will use the loan to buy agricultural materials and hire workers, etc. This loan will help him improve his farmland and his production.
Translated from Spanish
View original language description ↓
Este cliente es un pequeño agricultor cuenta con una experiencia de más de cuarenta años en la actividad agrícola, se dedica al a siembra de frijoles, maíz y trigo. Actualmente es casado y padre de ocho hijos. Con la institución es el segundo crédito para la compra de insumos agrícola tales como completo, pago de mano de obra etc. Este financiamiento le ha permitido el crecimiento de su finca y mejorar la producción.
Additional Information
About CEPRODEL
This loan is administered by Centro de Promocion del Desarrollo Local (CEPRODEL), one of Kiva's larger partners in Central America. Founded in 1991 and based in Managua, Nicaragua, CEPRODEL specializes in the development and funding of housing cooperatives for traditionally marginalized communities, the provision of microfinance services to small businesses, and the promotion of innovative renewable energy projects. In addition, unlike many microfinance institutions in the area that have chosen to avoid the rural areas of the country due to the increased financial risk, CEPRODEL provides financial services to numerous clients in the agriculture and livestock industry. Supporting a borrower through CEPRODEL means contributing to the promotion and sustainability of this important work in Nicaragua.
Success!! The loan was 100% repaid
A loan of $300 helped Santos Birbexto to buy farm supplies in order to grow beans and corn.
9 months (Additional Information)
At end of term
Jun 14, 2011
Jul 9, 2011
Covered

Ended:

Apr 21, 2012