Check out some available loans that are similar to this one!
Burambira Development Group B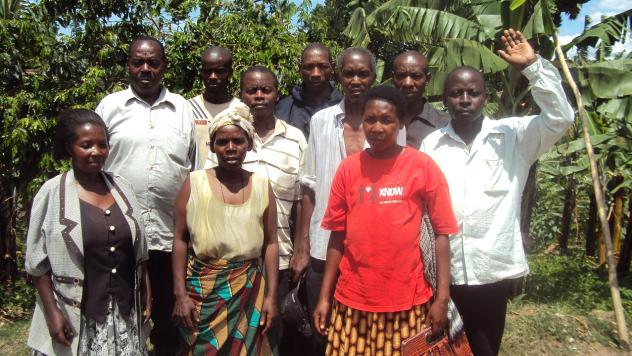 48-year-old T. George is a gentleman who believes that entrepreneurial self-efficacy is one of the best predictors of business success. From that point of view, the happily married father of three strives to bring an upbeat line of operation to his food sales business in Kihihi in Western Uganda. This has all been backed by courage, persistence and conviction. These have given his business an edge.

George has mostly been selling cereals. He has done this for the last five years. He is mobile and keeps moving in many food markets in western Uganda. He says he took root in this business with a loan from a local savings group. Weekly he says his business profits total up to shillings 130,000. He says he is going to use this loan to purchase more cereals to sell.
Additional Information
This is a Group Loan
In a group loan, each member of the group receives an individual loan but is part of a larger group of individuals. The group is there to provide support to the members and to provide a system of peer pressure, but groups may or may not be formally bound by a group guarantee. In cases where there is a group guarantee, members of the group are responsible for paying back the loans of their fellow group members in the case of delinquency or default.
Kiva's Field Partners typically feature one borrower from a group. The loan description, sector, and other attributes for a group loan profile are determined by the featured borrower's loan. The other members of the group are not required to use their loans for the same purpose.
Success!! The loan was 100% repaid
A portion of Burambira Development Group B's $3,775 loan helped a member to purchase more cereals to sell.
11 months (Additional Information)
Monthly
Apr 27, 2011
May 12, 2011
Possible

Ended:

Feb 15, 2012