Check out some available loans that are similar to this one!
Ecuador

Retail

Funding via Fundación ESPOIR

Ecuador

Retail

Funding via VisionFund Ecuador

Ecuador

Retail

Funding via VisionFund Ecuador
Ana María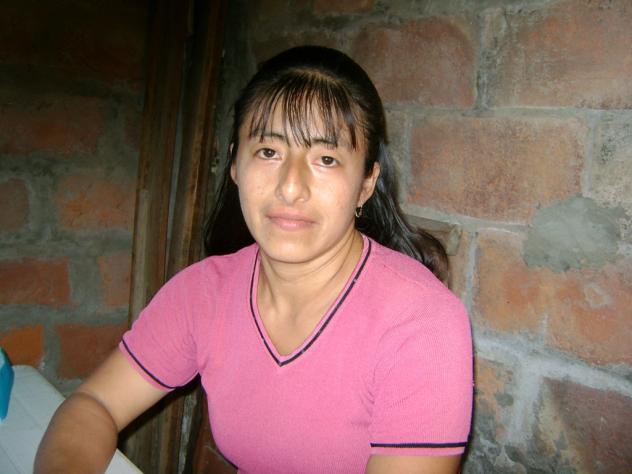 Every two weeks the members of the Nuevo Amanecer (New Dawn) community bank meet in Bajo de Montecristi, in Manabí province. This is a small place which is surrounded by vegetation. The locals work pursue different business activities such as selling merchandise and working in factories.

Here we meet 35 year-old Ana who has been married for several years but does not have any children yet. Her husband is a taxi driver. Ana has been a member of her community bank for two years and she likes it because of the camaraderie that she has found within the group and also for the help that she receives through the loans.

Ana works in a factory in the city of Manta but she also sells Avon products (beauty products, cosmetics, perfume and ladies' accessories). She works from Monday to Friday, from 8.30am to 5.00pm, in the factory and makes her sales in the evenings and on weekends. She leaves her products with her customers on credit and collects payment every week. She tells us that she has been in this line of work for two years and that she started out with the first loan that she received from her community bank.

Ana will use this loan to buy perfume, jewelry, cosmetics and creams. Her dream is to own a store.
El Banco Comunal Nuevo Amanecer se reúne en el sitio Bajo de Montecristi en la provincia de Manabí, es un pequeño lugar rodeado de mucha vegetación, sus habitantes se dedican a diferentes actividades como comerciantes y empelados de fabricas.

En este lugar conocimos a la señora Ana, tiene 35 años de edad, está casada hace varios años pero aun no tiene hijos. Su esposo es taxista. Está en el Banco Comunal desde hace dos años y le gusta por el compañerismo que ha encontrado en el grupo y también por la ayuda que recibe con los créditos.

Ella trabaja en una fábrica en la ciudad de Manta pero también se dedica a la venta de productos Avon (artículos de belleza, cosméticos perfumería y accesorios para damas). Trabaja de lunes a viernes desde las 8h30 hasta las 17h00 en la fabrica pero en las noches y fines de semana se dedica a sus ventas, ella deja a crédito y cobra semanalmente, nos cuenta que lleva dos años que se dedica a esta labor y que empezó con el primer crédito que recibió del banco.

Este crédito lo va a emplear en comprar perfumes, bisutería, cosméticos y cremas.

Su sueño es tener un bazar.

Success!! The loan was 100% repaid
A loan of $1,100 helped Ana María to buy perfume, jewelry, cosmetics and creams.
6 months (Additional Information)
Monthly
Apr 8, 2011
Apr 25, 2011
N/A

Ended:

Sep 15, 2011