Check out some available loans that are similar to this one!
Cambodia

Agriculture

Funding via MAXIMA Microfinance Plc

Cambodia

Agriculture

Funding via KREDIT Microfinance Institution Plc.

Cambodia

Agriculture

Funding via VisionFund Cambodia
Koem's Group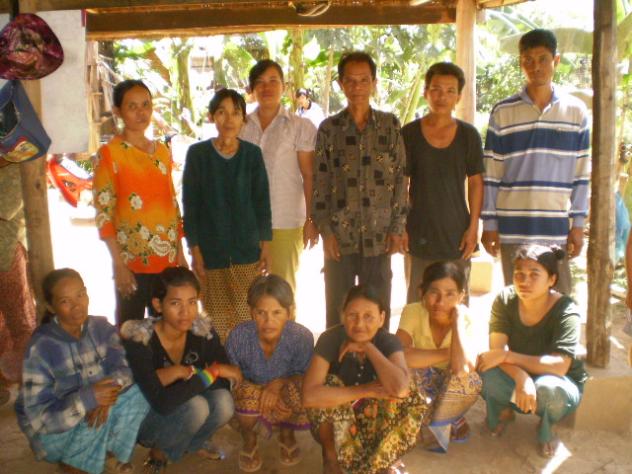 There are twelve members forming this village bank loan, all of whom live in Tep Archun village in Kandal province. Mrs. Koem N. was born in 1965 and has been selected to be the village bank president by the other members.

Her husband, Mr. Phorn Chok, is a fisherman who is able to earn a small income to help support his family. This couple has five children. Four are students in the local school and also support their mother with farming, while the youngest one is 5 years old and not in school yet.

Mrs. Koem N. is a farmer who owns a plot of land on which she grows rice. In order to support this farming, she would like a loan to buy fertilizers and gasoline to support her crop.
Additional Information
About AMK
Angkor Microfinance Kampuchea (AMK) is a leading microfinance institution in Cambodia with a wide reach of operations. AMK works with over 6,000 villages and serves clients in every Cambodian province. With an average loan size of US$115, AMK's focus is to provide credit and savings products to the very poor in rural areas. For more information, please visit AMK's website.
This is a Group Loan
In a group loan, each member of the group receives an individual loan but is part of a larger group of individuals. The group is there to provide support to the members and to provide a system of peer pressure, but groups may or may not be formally bound by a group guarantee. In cases where there is a group guarantee, members of the group are responsible for paying back the loans of their fellow group members in the case of delinquency or default.
Kiva's Field Partners typically feature one borrower from a group. The loan description, sector, and other attributes for a group loan profile are determined by the featured borrower's loan. The other members of the group are not required to use their loans for the same purpose.
Success!! The loan was 100% repaid
A portion of Koem's Group's $1,825 loan helped a member to buy fertilizers and gasoline to support her farming crop.
13 months (Additional Information)
Monthly
Jan 27, 2011
Mar 1, 2011
Possible

Ended:

Feb 1, 2012