Check out other loans that are currently fundraising!
Cambodia

Food

Funding via KREDIT Microfinance Institution Plc.

Philippines

Retail

Funding via Negros Women for Tomorrow Foundation, Inc. (NWTF)

El Salvador

Agriculture

Funding via Apoyo Integral
Mujeres Progresando 1 & 2 Group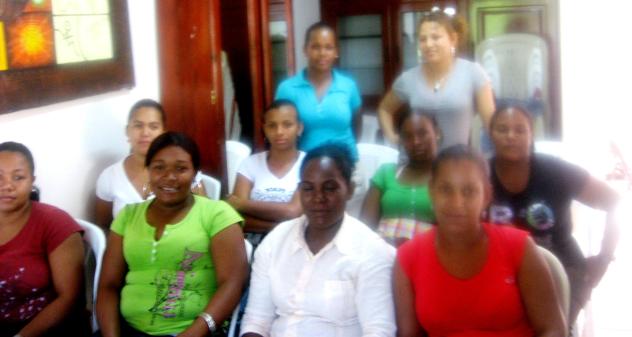 Ysabel's family is maD. up of her husband and five children. They all share together the dream of getting ahead and having a better future. Thanks to her hard work and dedication, Ysabel helps her husband by generating additional income to support the family. Her dreams are to proviD. her children with everything they need and to give them a good education. She wants to stay firm to continue motivating them to grow.

Ysabel is a street peddler especially of clothing, footwear and underwear. This is her third loan with Esperanza Internacional. Since she joined almost two years ago Ysabel has been able to invest in her business thanks to the loans expanding both her inventory and her customer base. Her plans are to invest this latest loan to buy a good assortment of clothes like skirts, pants, shirts and a few pairs of shoes.

She is a member of the "Mujeres Progresando 1 y 2" (Women Progressing 1 & 2) group which has 10 members and is led by Ysabel. They live in the city of Samana, a city known for its developing tourism and for being a special destination due to eco-tourism with many natural attractions, but which at the same time still has many needs and communities with very few resources and few means of support. Ysabel and her group, thanks to the loans, have been able to take a step towards improving their own, their families' and their community's lives. She thanks you for your help.
Translated from Spanish
View original language description ↓
Ysabel posee una familia conformada por sus 5 hijos y su esposo, todos juntos comparten sus sueños D. salir adelante y tener un mejor futuro, gracias al trabajo arduo y L. dedicación, Ysabel apoyo a su esposo, generando ingresos extras para el sostén D. L. familia. Sus sueños es poder proveer a sus hijos todo lo que necesitan, y darle una buena educación. Desea estar firme para seguir motivandoles a crecer.

Ysabel opera el negocio D. ventas ambulantes, específicamente D. ropa, calzados e interiores. Este es su tercer prestamo en Esperanza Internacional, desD. que inicio hace casi dos años Ysabel ha podido invertir por medio D. los prestamos en su negocio, y ampliar clientes e inventario; sus planes al invertir este ultimo es D. poder comprar una buena variedad D. ropas, como faldas, pantalones, camisa, y algunos pares D. calzado.

ElL. pertenece al Grupo Mujeres Progresando 1 y 2, el cual posee 10 miembros y es coordinado por Ysabel. Viven en L. ciudad D. Samana, ciudad conocida por su turismo emergente, y ser un destino especial por su eco-turismo, D. muchos atractivos naturales, pero a L. ves con muchas necesidades y comunidades con pocos recursos y posibilidades D. sustitir. Ysabel y su grupo gracias a los prestamos han podido dar un paso para mejorar sus vidas, las D. su familia y su comunidad. Les da las gracias por su apoyo.


Additional Information
This is a Group Loan
In a group loan, each member of the group receives an individual loan but is part of a larger group of individuals. The group is there to provide support to the members and to provide a system of peer pressure, but groups may or may not be formally bound by a group guarantee. In cases where there is a group guarantee, members of the group are responsible for paying back the loans of their fellow group members in the case of delinquency or default.
Kiva's Field Partners typically feature one borrower from a group. The loan description, sector, and other attributes for a group loan profile are determined by the featured borrower's loan. The other members of the group are not required to use their loans for the same purpose.
Success!! The loan was 100% repaid
A portion of Mujeres Progresando 1 & 2 Group's $2,600 loan helped a member to buy skirts, jeans, shirts and polo shirts.
7 months (Additional Information)
Monthly
Jan 11, 2011
Feb 11, 2011
Possible

Ended:

Aug 1, 2011