Check out some available loans that are similar to this one!
Peru

Agriculture

Funding via Edpyme Alternativa

Peru

Agriculture

Funding via Edpyme Alternativa

Peru

Agriculture

Funding via Edpyme Alternativa
Norma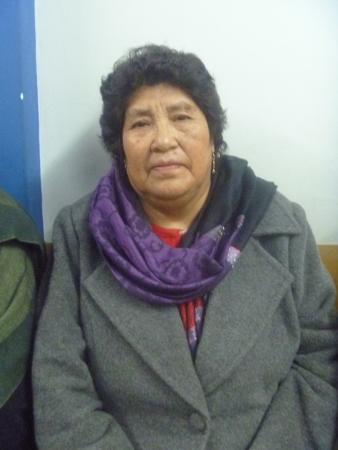 Norma was born in the city of Puno, but she currently lives in the city of Cusco. She is 60 years old, married, and has three children.

Norma has a small business raising guinea pigs. She tells us that she has a small shed where she raises the animals. She feeds the animals so that they grow. Later, she sells them.

Norma is part of the "Inti" Communal Bank with the Arariwa Asociasción. She needs the loan to invest in buying animals and feed for the guinea pigs. (Inti is the Quechua word for Sun).

Norma is grateful for the opportunity of the loan, and she pledges to make her payments in a timely fashion.
Norma nació en la ciudad D. Puno y actualmente vive en la ciudad del Cusco, ella tiene 60 años, es casada y tiene 3 hijos. Norma tiene un pequeño negocio D. crianza D. cuyes, ella nos cuenta que tiene un pequeño galpón donD. cria a los animales, ella a los animales los alimenta los hace crecer y después los venD..

Norma forma parte del banco Comunal "Inti" D. la Asociación Arariwa, ella requiere el préstamo para invertir en la compra animales y alimentos para los cuyes. (Inti es una palabra del idioma quechua que traducido al castellano significa Sol).

Norma se encuentra agradecida por la oportunidad brindada mediante este medio y así mismo se compromete a cumplir con el pago correspondiente al cronograma.

Additional Information
Important Information
About Asociación Arariwa
Asociación Arariwa is a large non-governmental organization that started offering microcredit in 1994 to improve the quality of life, skills and equity of the population in the rural Cusco region of Peru. Arariwa serves the southern Andean provinces of Peru, and is distinguished by its efforts to reach the very poor, who often live in isolated rural areas. Arariwa fosters village banking, supports savings accounts, promotes access to education, and empowers women entrepreneurs (who make up 78% of its borrowers).
Success!! The loan was 100% repaid
A loan of $725 helped Norma to buy animals and food for the guinea pigs.
6 months (Additional Information)
Monthly
Jan 25, 2011
Feb 4, 2011
Covered

Ended:

Jun 15, 2011