Check out some available loans that are similar to this one!
Rukhsana's Group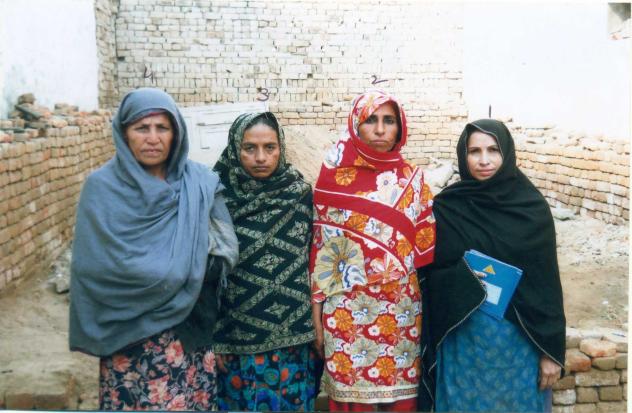 Rukhsana lives in a small city of Pakistan called Khanewal. Khanewal is located in Punjab, Pakistan and known for its agriculture industry. Her house contains 2 rooms where she has been living for over 10 years with her family.

She is 42 years old, married to I. H. and has 2 sons. Her elder son left school after the 8th grade and started a business, making and selling furniture. Now he is an expert in his work and doing this business on a full-time basis. Her youngest son is studying in the 8th grade.

Rukhsana's husband manufactures sewing machines and she supports him financially by operating a boutique business. She prepares different kinds of dresses such as simple, embroidered and dresses with stylish designs to display in her boutique and sell to her customers. She uses an area of her house to display her collection to her customers and earn income for the family.

She has applied for a loan from Kiva partner Asasah to improve her boutique business. With the loan, she will buy clothes, thread and beads in bulk which will help her to offer more finished products to her customers and increase her income. She has been operating her business for over 10 years and she is very hopeful that this investment will take her business to more profitable level.
She is new loan applicant of Asasah.
Additional Information
This is a Group Loan
In a group loan, each member of the group receives an individual loan but is part of a larger group of individuals. The group is there to provide support to the members and to provide a system of peer pressure, but groups may or may not be formally bound by a group guarantee. In cases where there is a group guarantee, members of the group are responsible for paying back the loans of their fellow group members in the case of delinquency or default.
Kiva's Field Partners typically feature one borrower from a group. The loan description, sector, and other attributes for a group loan profile are determined by the featured borrower's loan. The other members of the group are not required to use their loans for the same purpose.
Success!! The loan was 100% repaid
A portion of Rukhsana's Group's $825 loan helped a member to buy clothes, thread and beads for preparing dresses to display and sell in a boutique.
13 months (Additional Information)
Monthly
Jan 17, 2011
Jan 21, 2011
Possible

Ended:

Jan 15, 2012