Check out some available loans that are similar to this one!
Ecuador

Retail

Funding via Fundacion Alternativa

Ecuador

Construction

Funding via VisionFund Ecuador

Ecuador

Services

Funding via Fundación ESPOIR
José Amadeo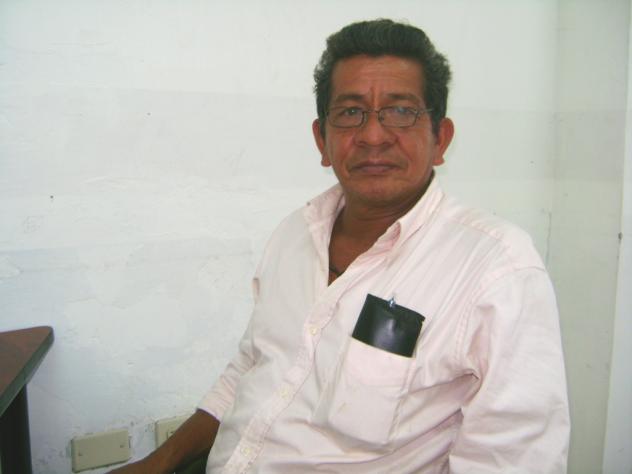 Every fortnight, the members of the 'Las Américas' community bank meet in the city of Portoviejo, capital of Manabí, which has been known for many years as the city of the royal tamarind trees.

Here we meet José. He has been a member of the community bank for two loan cycles and he likes it because he learns a lot from the talks and the loans are very helpful. José is 55 years old. He lives with his common-law wife, with whom he has a 14 year old son who is in high school. He tells us that he had three children with his first wife who died many years ago. These children are already grown up and independent. His wife looks after the household chores.

José has a school transport business in which he works from Monday to Friday. On Saturdays and Sundays he sells fruit and vegetables in the farmers' market. He tells us that he makes two to four journeys a day to drop his students off both in their schools and at home when they get out of school. He tells us that he has been providing this service for 8 years and that this has helped him to get his family ahead in life. He says that he sells fruit because currently his income from the transport business isn't enough and the fruit sales make him extra money.

This loan will be used to buy more fruit, greens and vegetables. His dream is to see his youngest son become a great professional.
En la ciudad de Portoviejo, capital de Manabí conocida desde hace muchos años como la ciudad de los reales tamarindos, se reúnen cada quince días las socias del Banco Comunal Las Américas.

Aquí conocimos a don José, él está en el Banco Comunal hace dos ciclos y le gusta porque en las charlas aprende mucho y además porque los créditos le sirven de mucha ayuda. Tiene 55 años de edad, mantiene una relación de unión libre de la cual tiene un hijo de 14 años que estudia en colegio. Nos cuenta que además con su primera esposa que falleció hace muchos años tuvo tres hijos que ya son mayores de edad e independientes. Su mujer se dedica a las labores del hogar.

Tiene un negocio de transporte escolar de lunes a viernes, los sábados y domingos se dedica a la venta de frutas y legumbres en el mercado en la feria libre. Nos cuenta que realiza dos a cuatro viajes diarios para dejar a los alumnos tanto en sus colegios como también en su casa cuando ya salen de sus colegios, nos cuenta que lleva prestando este servicio ya por 8años y que esto le ha servido para sacar a su familia adelante. Y que vende sus frutas porque en la actualidad con lo que gana en el transporte no le es suficiente y esto le representa ganancias extras.

Este crédito es para comprar más frutas, verduras y legumbres. Su sueño es ver que su hijo menor sea un gran profesional.

Success!! The loan was 100% repaid
A loan of $1,100 helped José Amadeo to buy fruit, greens and vegetables.
8 months (Additional Information)
Monthly
Nov 23, 2010
Dec 5, 2010
N/A

Ended:

Jun 15, 2011