Check out some available loans that are similar to this one!
Kinyugunyu Turibamwe Group-Ibanda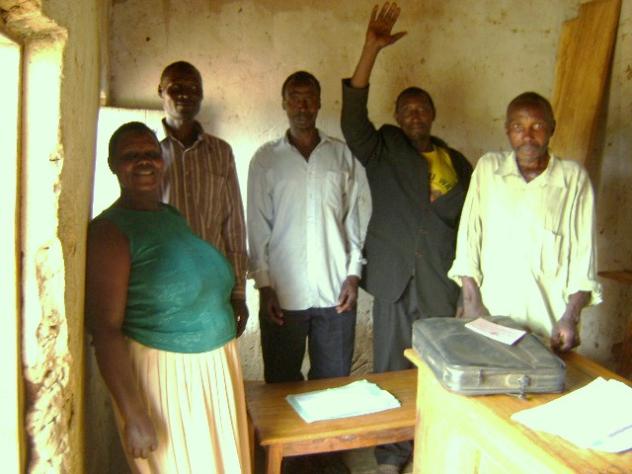 B. John is 49 years old and a father of seven. His longevity in his farming and agro-produce sales businesses stretches to a period of 30 years. It is been a chequered experience throughout these years of operation, but he is quick to add that his perseverance and strong-hearted attitude have been winners for him. His business is located at Kinyigunyu. 80,000 is what he says accrues to his business weekly. John says it is his parents who inspired him to begin this business. With this loan he says he is going to buy more land to expand his farming activities. He belongs to Kinyugunyu Turibamwe Group- Ibanda.
Additional Information
This is a Group Loan
In a group loan, each member of the group receives an individual loan but is part of a larger group of individuals. The group is there to provide support to the members and to provide a system of peer pressure, but groups may or may not be formally bound by a group guarantee. In cases where there is a group guarantee, members of the group are responsible for paying back the loans of their fellow group members in the case of delinquency or default.
Kiva's Field Partners typically feature one borrower from a group. The loan description, sector, and other attributes for a group loan profile are determined by the featured borrower's loan. The other members of the group are not required to use their loans for the same purpose.
Success!! The loan was 100% repaid
A portion of Kinyugunyu Turibamwe Group-Ibanda's $2,125 loan helped a member the purchase of more land to expand his farming business.
10 months (Additional Information)
Monthly
Oct 15, 2010
Nov 5, 2010
Possible

Ended:

Jul 15, 2011