Check out some available loans that are similar to this one!
Paraguay

Retail

Funding via Fundación Paraguaya

Paraguay

Retail

Funding via Fundación Paraguaya

Paraguay

Services

Funding via Fundación Paraguaya
San José Group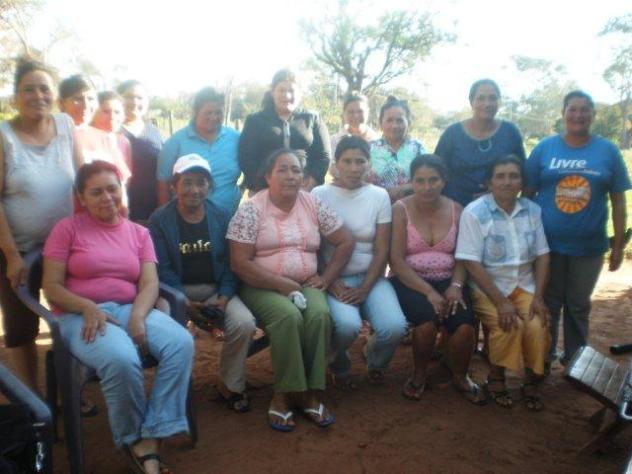 The community bank called San Jose is in its second loan cycle and has 16 members. It is a group that stands out in the neighborhood for being very united, mutually supportive, and responsible. The members have a great entrepreneurial spirit, since they are up-to-date with their payments and they intend to finish this cycle by continuing to carry out their responsibility to the institution.

With the acquiring of the loan, many doors will be opened for the progress of their businesses.

Sra. Eulogia P. is one of the members. She has a little farm on which her family raises and fattens animals such as chickens, ducks, and pigs. They also have cows for the production of milk and cheese-making. The business is very productive, taking into account the quality of their products and animals. She wants to expand the business through the purchase of more animals such as chickens (baby chicks) to fatten and also by purchasing balanced feeds for the animals. In this way she wants to increase her income and continue expanding her agricultural business.
El comité se denomina San Jose están en el Segundo Ciclo con 16 integrantes, es un grupo que se destaca en el barrio por ser muy unido, solidario y responsable, las integrantes poseen un gran espíritu emprendedor, ya que están al día con las cuotas y pretenden terminar esta etapa con muy buen cumplimiento D. responsabilidad con la institución.
Al adquirir el crédito se le abren muchas puertas para el progreso D. sus emprendimientos.

La Sra. Eulogia P. es una D. las integrantes, ella posee una pequeña granja en la cual con su familia se dedican a la cria y engorD. D. animales como gallinas, patos, cerdos, así también poseen vacas para la producción D. leche, y así también la fabricación D. queso.
El negocio es bastante fructífero, teniendo en cuenta la calidad D. sus productos y animales.
Desea ampliar el negocio mediante la compra D. más animales como pollos (pollitos) para engorD. y a la vez productos balanceados, alimentos para animales, para así aumentar sus ingresos y seguir creciendo con la actividad agrícola.
Additional Information
About Fundación Paraguaya
Fundación Paraguaya is a financially self-sustaining social enterprise that promotes entrepreneurship in urban and rural areas through microfinance, education programs, and more. Its focus on agriculture has helped many farmers boost their crop yields. And a number of other borrowers have taken out loans to start and grow social businesses that have helped deliver eyeglasses, medicines and other helpful services in their local communities.
This is a Group Loan
In a group loan, each member of the group receives an individual loan but is part of a larger group of individuals. The group is there to provide support to the members and to provide a system of peer pressure, but groups may or may not be formally bound by a group guarantee. In cases where there is a group guarantee, members of the group are responsible for paying back the loans of their fellow group members in the case of delinquency or default.
Kiva's Field Partners typically feature one borrower from a group. The loan description, sector, and other attributes for a group loan profile are determined by the featured borrower's loan. The other members of the group are not required to use their loans for the same purpose.
Success!! The loan was 100% repaid
A portion of San José Group's $1,525 loan helped a member acquire chickens and feed to fatten animals.
9 months (Additional Information)
Monthly
Jul 30, 2010
Aug 29, 2010
Covered

Ended:

Mar 15, 2011