Check out some available loans that are similar to this one!
Mele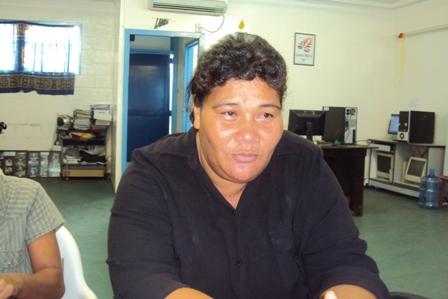 Mele A. is 45 and is married with four children aged from 10 to 20. She owns a business venture selling bamboo handicrafts to tourists and local community members and has three years of experience in this business.

Mele needs a loan of WST 1,000 to purchase raw materials to make additional handicrafts. She plans to use the earnings from her business (estimated to be 400 talas or approximately USD 155 per week) to improve and expand her business.

In 2010, Mele joined SPBD and this is her first loan with them. SPBD's loans are her only access to capital because she was never able to qualify for a loan with traditional banks.


About SPBD:
In 2000, Greg Casagrande founded SPBD and, since then, it has expanded from the main island of Upolu in Samoa to Savaii, as well as Tonga. SPBD's philosophy of lending is based upon the Grameen Bank lending method.

Please join SPBD's lending team on Kiva to receive on-the-spot updates about SPBD.
Additional Information
About SPBD
South Pacific Business Development (SPBD) improves conditions for families living in poverty by providing accessible credit, training, and guidance to help them start, grow and maintain micro-businesses, build assets, finance home improvements, and afford to educate their children. 99% of SPBD's loans go to women, who can borrow in groups to guarantee one another rather than put up collateral.
Success!! The loan was 100% repaid
A loan of $400 helped Mele to purchase raw materials to make additional handicrafts.
14 months (Additional Information)
Monthly
Jun 17, 2010
Jul 12, 2010
Possible

Ended:

Jul 15, 2011