Check out some available loans that are similar to this one!
Togoontumur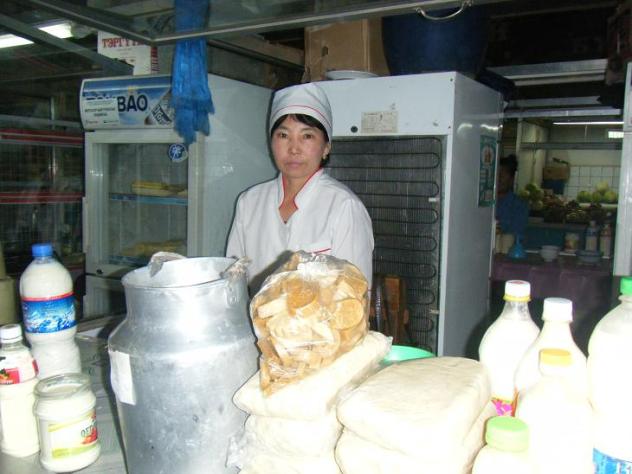 Togoontumur S. is 45 years old and lives with her husband and two sons in a ger, a traditional Mongolian nomadic tent, in the Arkhangai province of Mongolia. She operates a dairy-trading business, purchasing dairy products from a nearby small village and transporting them to the market in her town. Togoontumur started her business in 1995 with working capital of 30,000 Mongolian tugriks (MNT) and it soon reached 2,900,000 MNT.

Since her business has become increasingly profitable, she has been able to provide for her three children's university tuition fees and purchased a car for her husband as well.

Togoontumur's main goal is to expand her business and she wishes one of her children would inherit her business in the future. She is an open-minded and hardworking woman.

Togoontumur is requesting a 3,500,000 MNT loan to purchase more dairy products at wholesale prices in order to increase her sales in the market.
Additional Information
About XacBank
This loan is being administered through XacBank, a Mongolian for-profit microfinance institution. XacBank is located in every province of Mongolia, reaching some of the most rural micro business clients. With this Kiva loan, there is an opportunity for the entrepreneur to get a savings account including 9% of the interest if they pay back the loan on time. This is a special savings account that XacBank has specifically prepared for the Kiva loan borrowers to promote savings habits.
About Mongolia
$5,900

$15,491,375

1,380.0
Success!! The loan was 100% repaid
A loan of $2,550 helped Togoontumur to purchase dairy products.
26 months (Additional Information)
Monthly
Jun 11, 2010
Jun 18, 2010
Possible

Ended:

Jul 15, 2010