Check out some available loans that are similar to this one!
Andres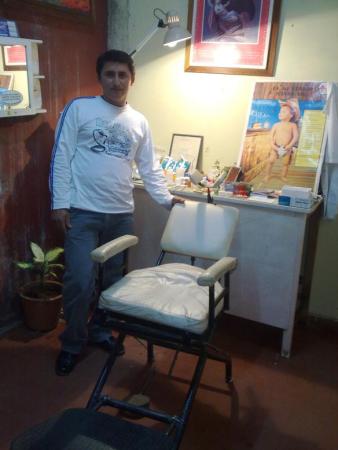 Andrés V. C. lives in the Villa Jazmín neighborhood in the city of Caacupe. Andrés is a hard-working person, who completed his education thanks to help from his parents. With a small amount of capital, he was able to start his dentistry practice, which he located strategically in the city of Caacupe. He has been seeing patients for 10 years.

His business has grown, thanks to the great level of care he provides. He requests a loan to buy dentistry supplies, in order to better meet his patients' needs and to continue to do good work to generate more income for his family.
El señor Andrés V. C. y vive en el barrio Villa Jazmín de la ciudad de Caacupe.
El señor Andrés es una persona trabajadora, termino su estudio gracias a la ayuda de sus padres y con un pequeño capital pudo comenzar a montar para su clínica odontológica, en su Clínica Dental ubicada estratégicamente en Caacupe desde hace 10 años recibe a sus clientes.
Gracias al buen trato con sus clientes y al buen trabajo que realiza el negocio va creciendo.
Solicita el crédito para la compra de insumos de odontología, para poder atender todas las demandas de sus clientes y realizar un buen trabajo, que generara un mejor ingreso a su unidad familiar.

Additional Information
About Fundación Paraguaya
Fundación Paraguaya is a financially self-sustaining social enterprise that promotes entrepreneurship in urban and rural areas through microfinance, education programs, and more. Its focus on agriculture has helped many farmers boost their crop yields. And a number of other borrowers have taken out loans to start and grow social businesses that have helped deliver eyeglasses, medicines and other helpful services in their local communities.
Success!! The loan was 100% repaid
A loan of $700 helped Andres to purchase dentistry supplies.
15 months (Additional Information)
Monthly
May 20, 2010
Jun 16, 2010
Covered

Ended:

Feb 15, 2011