Check out some available loans that are similar to this one!
Abdel-Rahman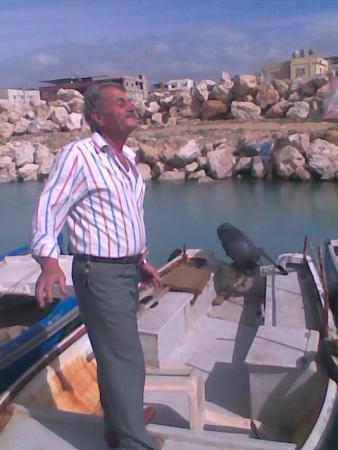 Abdel-Rahman has owned a fishing boat since 2000. He is an experienced fisherman; he has been working for over forty years.

With his first loan of US $1,000 from Kiva lenders, Abdel-Rahman was able to repair his boat. He's pleased with his decision to take a loan from Ameen. He has been very reliable with his repayments and has actually repaid his loan in full severA. months early.

Today, Abdel-Rahman is requesting a larger loan of $2,000 to carry out maintenance work on his boat to increase its safety features. In the future, he would like to purchase a bigger and more technically advanced boat so that he can expand his business even more.
Additional Information
Important Information
Due to political and social challenges in Lebanon, personally identifiable attributes entrepreneurs may have been altered to protect their privacy (i.e., blurring portions of the borrower's picture, not indicating a name and location, etc.). Vitas appreciates Kiva lenders' understanding of these challenges and encourages them to continue their support for Lebanon's borrowers.
Success!! The loan was 100% repaid
A loan of $2,000 helped Abdel-Rahman to carry out maintenance work on his boat.
14 months (Additional Information)
Monthly
Mar 11, 2010
Apr 1, 2010
N/A

Ended:

Apr 15, 2011