Check out some available loans that are similar to this one!
Vergenia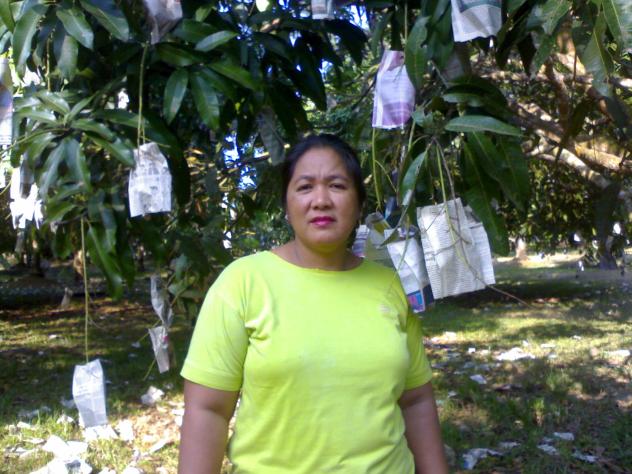 Vergenia Y. is from the village of Poblacion 2, Clarin, Misamis Occidental. She is 45 years old, married, and has one school-aged child. To make a living, Vergenia owns and operates a business venture in the agriculture sector raising crops. The main source of income for the business comes from planting and harvesting mangoes for sale. Vergenia has been engaged in her business for over 20 years and earns approximately 30,000 PHP per month from these activities.

In 2012, Vergenia joined Kiva partner, GDMPC, to gain access to financial services to help improve her living situation and ability to engage in business activities. She has successfully repaid a previous loan of 50,000 PHP from GDMPC. Vergenia is requesting a new loan of 50,000 PHP, which will be used to invest in expanding the business. This loan will be her twelfth from GDMPC. She plans to use the additional revenue generated from the business to improve her family's general living conditions.



About GDMPC

GDMPC is one of the most progressive cooperatives in Mindanao, Philippines. It has four branches and three unit offices covering the provinces of Zamboanga del Sur, Lanao del Norte and Misamis Occidental. Its membership is composed mostly of farmers, fisherfolk and small entrepreneurs.



*Note: To maximize efficiency and reduce costs, this loan was posted using a template to automate the translation by Kiva. Given that manual translation of entrepreneur profiles is costly, Kiva created this template for our Field Partner to allow them to continue to post loans in English while providing quality and accurate information to Kiva lenders.
Additional Information
About GDMPC
Gata Daku Multi-Purpose Cooperative (GDMPC) was founded in 1992 by 32 farmer-members to empower people by providing livelihood opportunities and other support services. Today, it has over 15,000 members located in upland, lowland and coastal regions of the Philippines, and offers credit, savings, education, and various social services.
Success!! The loan was 100% repaid
A loan of $1,100 helped Vergenia to invest in expanding the business.
5 months (Additional Information)
At end of term
Mar 15, 2010
Mar 16, 2010
Possible

Ended:

Jul 15, 2010