Check out some available loans that are similar to this one!
Bolivia

Retail

Funding via IMPRO

Bolivia

Retail

Funding via Emprender

Bolivia

Retail

Funding via IMPRO
Chispitas De Panamericana Group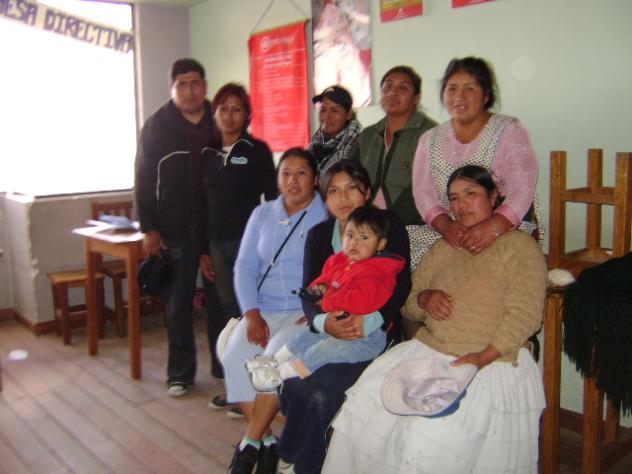 Claudia B. is a member of the communal bank "Chispitas de Panamericana." She sells food, specifically rellenos (stuffed food), and has done this for 6 years. Claudia learned this business from her mother and now needs a loan so she can buy the ingredients for the rellenos like wholesale flour, potatoes, and rice. Buying wholesale will reduce her expenses. Claudia is also the mother of a son she needs to feed, cloth, and protect. And Claudia also likes the trainings and consultations she has with Pro Mujer.

The women who are members of Chispitas de Panamericana mostly have commercial businesses like selling sweets, chickens, cards, baby clothing, and working in cafeterias. They need loans to be able to buy products to sell to their customers.
Translated from Spanish
View original language description ↓


Claudia B. integrante de la Asociación Comunal Chispitas de Panamericana, vende comida, específicamente rellenos hace 6 años, negocio que aprendió de su madre, ahora necesita el préstamo para comprar insumos que le permitan elaborar los rellenos como harina, papa, arroz al por mayor, así sus costos serán menores, además Claudia es madre de un niño a quien tiene que alimentar, vestir y proteger, también le gusta las capacitaciones y visitar al consultorio de Pro Mujer.
Las demás integrantes de Chispitas de Panamericana en su mayoría tienen negocios de comercialización como la venta de dulces, pollo, tarjetas, ropa de bebe y atención de cafetería. Requieren del préstamo para comprar productos y ofertar a sus clientes.


Additional Information
This is a Group Loan
In a group loan, each member of the group receives an individual loan but is part of a larger group of individuals. The group is there to provide support to the members and to provide a system of peer pressure, but groups may or may not be formally bound by a group guarantee. In cases where there is a group guarantee, members of the group are responsible for paying back the loans of their fellow group members in the case of delinquency or default.
Kiva's Field Partners typically feature one borrower from a group. The loan description, sector, and other attributes for a group loan profile are determined by the featured borrower's loan. The other members of the group are not required to use their loans for the same purpose.
Success!! The loan was 100% repaid
A portion of Chispitas De Panamericana Group's $2,125 loan helped a member to purchase products.
7 months (Additional Information)
Monthly
Nov 23, 2009
Dec 1, 2009
Covered

Ended:

May 15, 2010