Check out some available loans that are similar to this one!
El Salvador

Food

Funding via Apoyo Integral

El Salvador

Food

Funding via Apoyo Integral

El Salvador

Food

Funding via Apoyo Integral
Lidia Alvita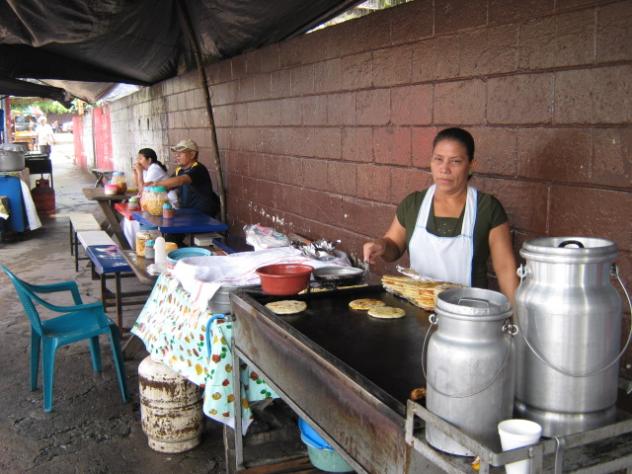 Lidia Alvita V. M. is a 44-year-old woman who lives in San Salvador, the capital of El Salvador. Lidia is a single woman who lives only with her two children. For 10 years, Lidia has been preparing and selling Salvadorans' favorite food—pupusas (hand-made corn biscuit-like flat bread that is stuffed with cheese, fried pork rinds, and/or refried beans). This is how she has been able to survive financially. She set up her own pupusa stand two years ago, and she now intends to expand it. For this reason, she is requesting a loan in order to purchase ingredients so that she can increase production.
Translated from Spanish
View original language description ↓
Lidia Alvita V. M. de 44 años de edad reside en la capital de El Salvador, San Salvador. Lidia es madre soltera vive solamente con sus dos hijos. Lidia se dedica hace diez años a elaborar la comida preferida de todos los salvadoreños, las pupusas, y así es como Lidia se ha sabido arreglar económicamente hace unos años montando su propia pupuseria la cual hoy pretende ampliar y es la razón por la cual solicita este crédito para la compra de materia prima con la cual lograría aumentar su producción.
Additional Information
About Apoyo Integral
Apoyo Integral (Apoyo) is a nonprofit organization offering financial products that enable clients to increase their working capital, purchase fixed assets, buy and remodel homes, expand agricultural business and more. The organization's target group is businessmen and women who have already established their businesses but need financial support to strengthen or expand them.

Like Kiva, Apoyo is committed to empowering women involved in business activities in rural areas. Kiva lenders' funds will be used to expand these services to an even greater number of poor clients in rural areas.
Success!! The loan was 100% repaid
A loan of $1,000 helped Lidia Alvita purchase ingredients.
12 months (Additional Information)
Monthly
Jul 22, 2009
Aug 20, 2009
N/A

Ended:

Jun 15, 2010