Check out some available loans that are similar to this one!
Peru

Food

Funding via Edpyme Alternativa

Peru

Food

Funding via Edpyme Alternativa

Peru

Retail

Funding via Edpyme Alternativa
Jose Cipriano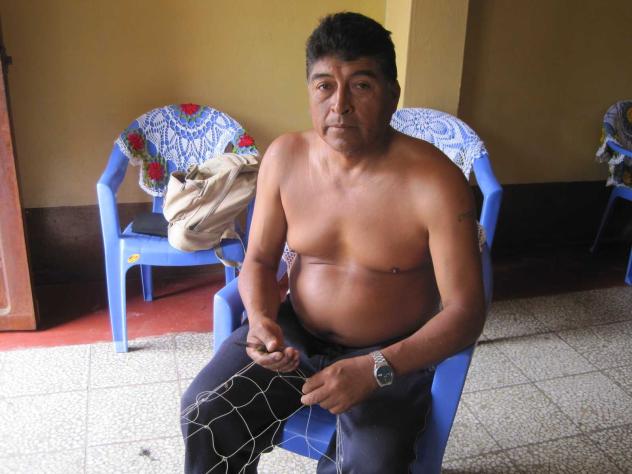 José is 50 years old, married, and lives with his wife and four children in the district of San José, an area dedicated exclusively to fishing, which is located 20 minutes away from the city of Chiclayo.



José has spent most of his life fishing. He sells his catch from the fishing terminal in the city of Santa Rosa, where people by a type of shark called "stripe" that is salted and processed for resale in the surrounding towns. His family depends on his business to sustain themselves, but they don't believe it is enough to meet their needs. Therefore, José is requesting a loan of 2000 soles to buy more fish so that he can grow his business.



He hopes to provide a better future for his children and continue to grow as an entrepreneur. He would like to have a permanent establishment in the nearby market where he can sell his products to his customers. José is well known by his neighbors in the area. They consider him to be a hardworking father who wants his family to succeed. In the photo, he is seen repairing a fishing net so that he can return to sea and continue his livelihood.
Translated from Spanish
View original language description ↓
José tiene 50 años de edad, es casado y vive con su esposa y sus cuatro hijos en el distrito de San José, una zona exclusivamente dedicada a la pesca, ubicado a 20 minutos de la ciudad de Chiclayo.

Se ha dedicado durante casi toda su vida a la pesca artesanal, lo que logra pescar lo vende en el terminal pesquero de la ciudad de Santa Rosa y allí compra un tipo de pez cartilaginoso llamado raya para luego procesarla y venderla salada en los pueblos aledaños.

Su familia depende de este negocio para sustentarse y debido a que lo que perciben no es suficiente para cubrir sus necesidades, está solicitando un crédito de 2000 nuevos soles que piensa invertir en la compra de mas pescado para ampliar su negocio.

Su mas grande anhelo es poder brindarle a sus hijos un mejor futuro y seguir creciendo como comerciante hasta poder establecerse permanentemente en algún mercado cercano y desde allí vender su producto a sus clientes.

José es muy conocido por los vecinos de la zona que lo consideran un padre trabajador y que siempre quiere saca a su familia adelante, en la foto el está remendando su red para hacerse de nuevo a la mar y seguir ganándose el sustento diario.

Success!! The loan was 100% repaid
A loan of $700 helped Jose Cipriano purchase fish for processing & resale.
14 months (Additional Information)
Monthly
Aug 18, 2009
Aug 21, 2009
Possible

Ended:

Sep 15, 2010