Check out some available loans that are similar to this one!
Cambodia

Food

Funding via KREDIT Ltd.

Cambodia

Food

Funding via KREDIT Ltd.

Cambodia

Retail

Funding via VisionFund Cambodia
Mrs. Sokun Chan Village Bank Group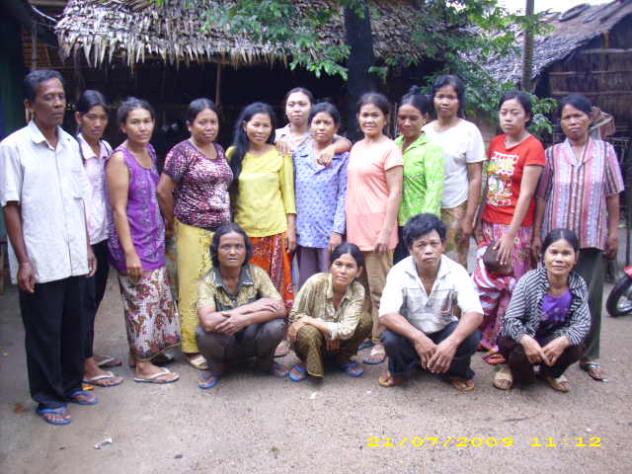 Twenty people who live in Chrouy Slaeng village in Takeo province make up this village bank loan, and they will use the loan for different purposes. Mrs. Sokun C. is the village bank president who has been selected by the members. She is a vegetable seller in the local market. Since this business is going well, she wants to expand it so she decided to ask for a loan to buy more vegetables to re-sell. She plans to use the rest of the loan to buy an ice-creA. box to conduct a new business. Her husband, Mr. Yang T., is a construction worK. who can make only a meager income to support the family. Mrs. Sokun C. has two children; one is attending the local school, while the other stays at home and helps her in the current business.



Five members in this group loans have end-of-term loans and the rest have monthly payment loans. EoT borrowers are not required to pay any principal on the loan until the very end of the loan term. End-of-term (EoT) loans are AMK's main product because it is the most beneficial to Cambodia's poor. It allows thE. to repay portions of the principal whenever they are financially able to. Most clients start to make payments many months before the end of the loan term. Almost all of AMK's clients make their payments on time. AMK has a delinquency rate of only 0.09% and AMK has a default rate of 0% on Kiva.
Additional Information
About AMK
Angkor Microfinance Kampuchea (AMK) is a leading microfinance institution in Cambodia with a wide reach of operations. AMK works with over 6,000 villages and serves clients in every Cambodian province. With an average loan size of US$115, AMK's focus is to provide credit and savings products to the very poor in rural areas. For more information, please visit AMK's website.
This is a Group Loan
In a group loan, each member of the group receives an individual loan but is part of a larger group of individuals. The group is there to provide support to the members and to provide a system of peer pressure, but groups may or may not be formally bound by a group guarantee. In cases where there is a group guarantee, members of the group are responsible for paying back the loans of their fellow group members in the case of delinquency or default.
Kiva's Field Partners typically feature one borrower from a group. The loan description, sector, and other attributes for a group loan profile are determined by the featured borrower's loan. The other members of the group are not required to use their loans for the same purpose.
Success!! The loan was 100% repaid
A portion of Mrs. Sokun Chan Village Bank Group's $3,550 loan helped a member to buy more vegetables to re-sell and an ice-cream box to conduct a new business.
14 months (Additional Information)
Monthly
Jul 21, 2009
Aug 12, 2009
Possible

Ended:

Jul 15, 2010