Check out some available loans that are similar to this one!
Uganda

Food

Funding via HOFOKAM Ltd., a partner of Catholic Relief Services

Uganda

Food

Funding via UGAFODE Microfinance Limited

Uganda

Services

Funding via UGAFODE Microfinance Limited
Akwata Empola Group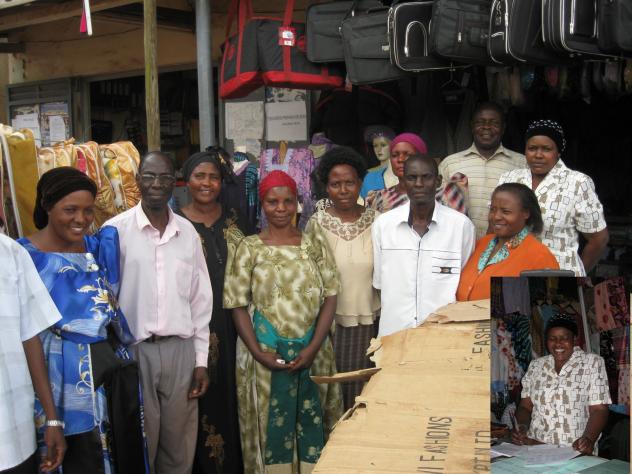 Mariam is a 44-year-old married woman with five children. Her oldest child is now 26 and her youngest is just 17. The 17-year-old is still in a private secondary school in the area. Mariam also cares for her late sister's four children.

Mariam has a boutique where she mainly sells dresses and dressmaking materials. She has owned the shop since 1997 and recently branched out into providing other goods like mattresses, suitcases, bed sheets, and decorative home items.

Mariam is requesting a loan of 2 million USH. With this money she will buy 10 mattresses, 4 suitcases, 12 bed sheets, and other needed stock. She says that her loans help her to have the variety of items that her customers demand.
Additional Information
This is a Group Loan
In a group loan, each member of the group receives an individual loan but is part of a larger group of individuals. The group is there to provide support to the members and to provide a system of peer pressure, but groups may or may not be formally bound by a group guarantee. In cases where there is a group guarantee, members of the group are responsible for paying back the loans of their fellow group members in the case of delinquency or default.
Kiva's Field Partners typically feature one borrower from a group. The loan description, sector, and other attributes for a group loan profile are determined by the featured borrower's loan. The other members of the group are not required to use their loans for the same purpose.
Success!! The loan was 100% repaid
A portion of Akwata Empola Group's $3,700 loan helped a member to buy 10 mattresses, 4 suitcases, 12 bed sheets, and other stock.
6 months (Additional Information)
Monthly
May 14, 2009
May 14, 2009
Covered

Ended:

Oct 15, 2009