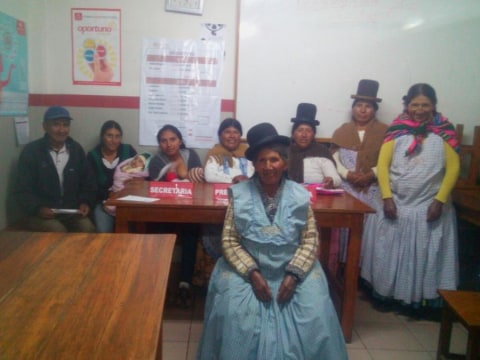 100%
funded
Total loan: $4,900
Progreso Group
El Alto, La Paz Department, Bolivia / Food
---
Progreso Group's loan finished fundraising,
but these similar borrowers just need a little more help to reach their goals!
---
A loan helped to purchase groceries in bulk.
---
Progreso Group's story
The "PROGRESO" communal group will begin its tenth loan cycle with Pro Mujer as part of the Centro Focal Villa Tejada. It is made up of eight members and is led by officers of whom Lucia is the president. The businesses that the members carry out are varied and include: the sale of cattle, the sale of food, a neighborhood store, knitting sweaters, and the sale of candies.

The loan they are getting will benefit the small business owners, of whom Lucia is one. She says that six years ago she joined Pro Mujer, joining at the invitation of a friend who is a client of the institution that they had in her area. Currently, she has a business selling food, she states that she learned this business some years ago by her own initiative.

The loan she is now getting will be to increase her capital (purchase groceries in bulk), which she will get from the wholesalers in the city of La Paz and after preparation will sell them in her sales space. This type of work allows her to generate resources to support her family economically since she is married and has three children.

When asked what she likes about Pro Mujer, she replies that she likes the health center that the institution offers.