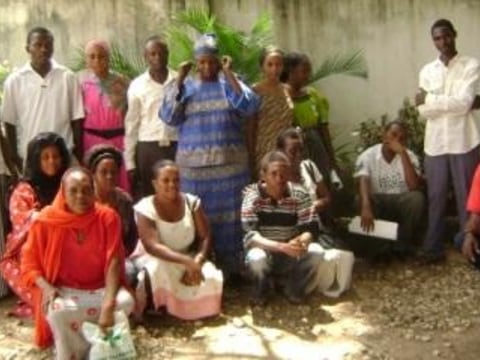 100%
funded
Total loan: $3,350
Kaja Group
Dar es Salaam, Dar es Salaam, Tanzania / Retail
---
Kaja Group's loan finished fundraising,
but these similar borrowers just need a little more help to reach their goals!
---
A loan helped To expand her business and sell fabrics and sarongs.
---
Kaja Group's story
Mariam S., age 45, is married with three children ages 29, 27, and 12. She sells cloth. She started this business three years ago and works daily from 10am until 4pm. She is able to earn a monthly profit of around US$ 112.
This will be Mariam's third loan from Tujijenge Tanzania. She used the previous loans to increase her capital and has repaid the loans successfully. She hopes for a third loan to increase her stock and buy fabrics and sarongs.
Mariam will share this loan with her loan group, Kaja, which totals 17 members. The members of the group hold each other accountable in paying back their loans. In the picture, Mariam is just behind the man with a striped T-shirt.