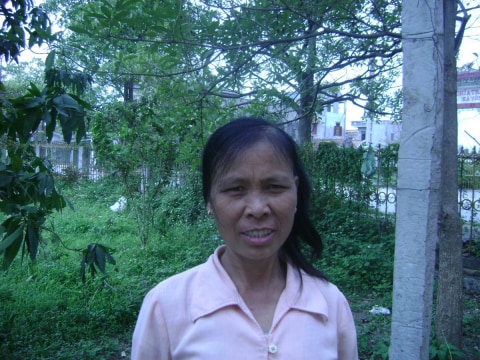 100%
funded
Total loan: $600
Vu Thi
Y Yen, Nam Dinh, Vietnam / Agriculture
---
Vu Thi's loan finished fundraising,
but these similar borrowers just need a little more help to reach their goals!
---
A loan helped Buy 10 more pigs and foods for them.
---
Vu Thi's story
Mrs. Vu Thi N. is 50 years old. Her husband unfortunately died at young age. She lives with two grown-up children. In 2001, she joined TYM Fund and borrowed money to invest in raising pigs. Currently, in addition to income from pig raising, her family also receives income from furniture making business of her children, therefore the living condition is fairly stable with an income of VND4,000,000 per month.
In this loan cycle, she wishes to borrow VND10,000,000 to buy 10 more pigs and foods for them.

Translated from Vietnamese by Tu Duong, Kiva Volunteer