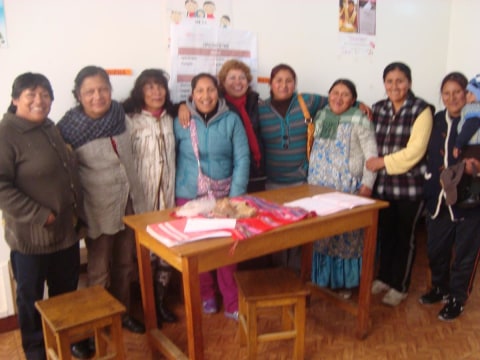 100%
funded
Total loan: $5,875
Las Tejedoras Ii Group
El Alto, La Paz Department, Bolivia / Food
---
Las Tejedoras Ii Group's loan finished fundraising,
but these similar borrowers just need a little more help to reach their goals!
---
A loan helped to buy sweets wholesale.
---
Las Tejedoras Ii Group's story
The communal bank "Las Tejedoras II" [The Weavers II] will start the third loan cycle in Pro Mujer as part of the "Centro Focal de Santiago II" [Santiago II Focal Center]. It consists of nine members and is headed by a board where Milenka is the treasurer. The businesses that the members of the communal bank carry out are varied. Among them, there are sweaters sales, oil sales for vehicles, groceries sales, blankets sales, sweets sales, detergents sales, and sportswear sales.

The loan taken out will benefit small female microentrepreneurs where Milenka is a member. She says that she has been a member of Pro Mujer for two years now, entering by an invitation from her mom who is a customer of the institution. Today, she has a business selling sweets. She makes known that she started this business several years ago. She learned it from her mom and with a saved capital decided to implement her business independently.
 
The current loan that she will take out will be for capital increase, to buy candy wholesale which she will get from the women wholesalers from the city of El Alto and subsequently will sell in her sales space. This type of work allows her to generate resources to support her family financially since she is single.

When it is asked to her what she likes about Pro Mujer, she replies that she likes the trainings and the health area that the institution offers.