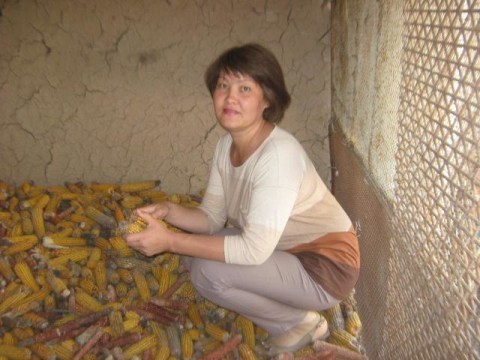 100%
funded
Total loan: $500
Elnura
Kara-Kul, Jalalabad region, Jalal-Abad Region, Kyrgyzstan / Agriculture
---
Elnura's loan finished fundraising,
but these similar borrowers just need a little more help to reach their goals!
---
A loan helped to buy additional calves to increase her herd.
---
Elnura's story
Elnura is 40 and married. She has a specialist high school education and works in agriculture and animal husbandry as a source of income for her family. Thanks to her effort, purposefulness and hard work, she currently has four cows, 30 sheep and three horses, and also grows corn. In addition, she binds and files documents by commission. Her monthly income is about 10,000 KGS. Elnura has approached Bai Tushum Bank for a loan of 30,000 KGS to purchase calves. She intends to further increase her head count of livestock and to develop her business so she can save toward purchasing an apartment in the city.