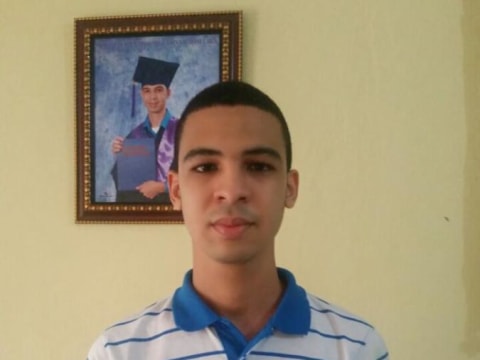 100%
funded
Total loan: $8,900
Ruddy Yaxander
Flag of Dominican Republic
Santo Domingo, National District, Dominican Republic / Education
---
Ruddy Yaxander's loan finished fundraising,
but these similar borrowers just need a little more help to reach their goals!
---
A loan helped to cover higher education expenses.
---
Ruddy Yaxander's story
Ruddy Yaxander is a young Industrial Engineering student. He is asking for a loan to be able to cover his education costs. This is his story: My name is Ruddy. I am 18 years old. I was born in Santo Domingo. I am single and I live with my parents and two sisters in the province of East Santo Domingo. My sisters are in school. My mother works but my father does not have a job at the moment. I want to get into the university UTESA to study Industrial Engineering, since until now it is the career that I'm most drawn to, and I also have full confidence in myself and what I can achieve. For this reason, I need this loan because the house income doesn't allow for university payments and if I'm not approved I will have to go to the public university where the time it will take for me to graduate will be much more. I have life goals, so I will focus myself in my studies every day and I know I will get there. This is my dream, to be a great professional engineer and thus have the satisfaction of living better.