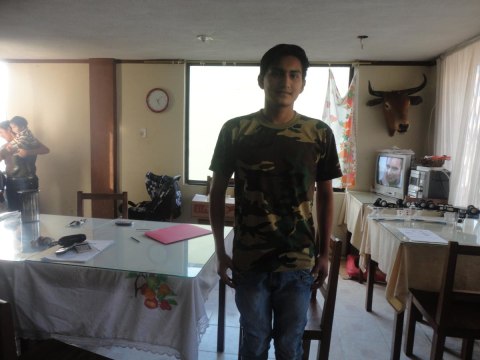 100%
funded
Total loan: $1,100
Edgar Santiago
Latacunga, Cotopaxi Province, Ecuador / Food
---
Edgar Santiago's loan finished fundraising,
but these similar borrowers just need a little more help to reach their goals!
---
A loan helped to buy raw materials.
---
Edgar Santiago's story
Edgar is a 19 year old, single Ecuadorian young man. Thanks to the efforts and sacrifice of his parents he was able to finish secondary school. Since he was very young he has worked very hard to help his mother and siblings. Currently, Edgar lives with his family, who come from scarce economic means. He makes a living through the preparation and sales of typical food such as beef tripe stew, chicken stews, etc. The person who helps him is his mother. The two have a small stand close to the central marker in the city of Latacunga. Despite everything, the business is stable and above all, has a very good clientele, as the location is well-traveled and there is a wealth of people from all parts. This is a job that requires a lot of effort and time. He dedicates a lot to it to be able to move forward and get ahead in life. He learned the art of cooking from his mother. He exclusively prepares entrees such as beef tripe stew, chicken stew, chicken broth, and meat stew. Thanks to all that Edgar has done in his business, it is his own and he has had it for one year. HIs marital status has led him to live independently for a year and a half. His home is located in the El Bosque neighborhood, in the city of Latacunga and the province of Cotopaxi, in an urban sector of the city. Edgar thanks Fundación Alternativa and Kiva for the possibility of growing professionally, as he will invest the money in raw materials for his business.