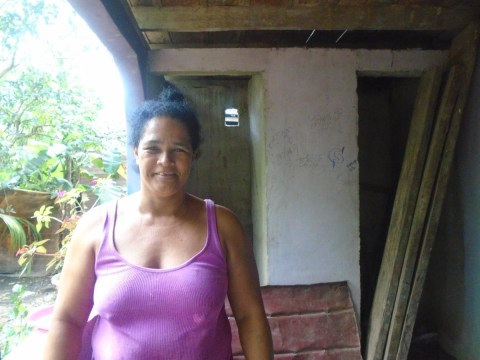 expired
Total loan: $650
Maria Isabel
Rosita, RAAN, Nicaragua / Housing
---
Maria Isabel's loan finished fundraising,
but these similar borrowers just need a little more help to reach their goals!
---
A loan helped to rent land.
---
Maria Isabel's story
María Isabelis a jovial 46 year old woman originally from Rosita. She is married and has 6 children. Two of the oldest children study at the university in Managua, a 12 year old is in secondary school and a 2 year old little girl at home. Her husband is a teacher and she is a nurse with 23 years of experience. She has the goal of supporting the professional development of her children that study at the university in Managua - the oldest, at 20 years old, studies psychology and the 18 year old is in his second year studying architecture. She seeks a loan to be able to rent a small parcel of land where she can build a small house for her children, and in this way the costs of the studies and lodging of her children will be reduced and she will feel less burdened. She dreams of being able to build a home in Managua so that her children can have better conditions to continue studying with greater security.