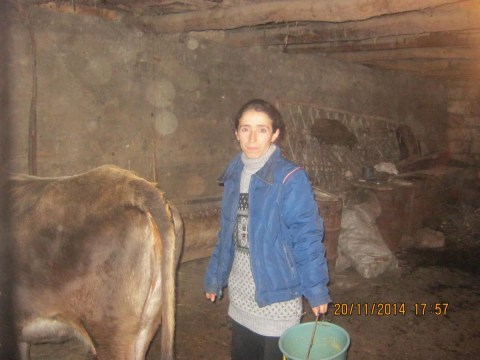 100%
funded
Total loan: $3,000
Aelita
Vorotan village of Sisian region, , Armenia / Agriculture
---
Aelita's loan finished fundraising,
but these similar borrowers just need a little more help to reach their goals!
---
A loan helped to buy three more cows and cow feed.
---
Aelita's story
The sunny woman in the photo is Aelita, who lives in Vorotan village, in the Sisian region of Armenia. Aelita lives with her husband and three school-age children. Her husband works as a driver in a local copper factory, while Aelita's main jobs are taking care of the children and at the same time managing the farm. She skilfully raises her livestock, which includes two cows, three calves, a pig, piglets and thirty colonies of bees. She sells the milk and meat locally, and the income she gets helps her to meet the daily needs of her family. This loan is very important so Aelita can buy three more cows and food for them (300 packages). Your support will bring big changes to Aelita's farm and she is relying on your support.