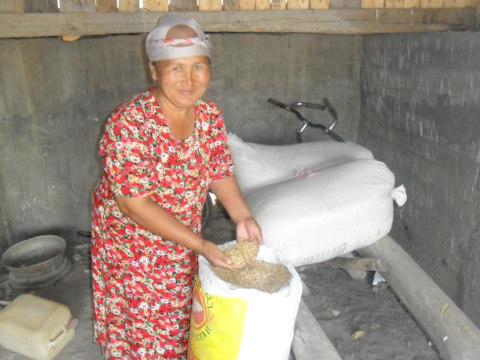 100%
funded
Total loan: $1,850
Galbubu
Ak-Otok village, , Kyrgyzstan / Agriculture
---
Galbubu's loan finished fundraising,
but these similar borrowers just need a little more help to reach their goals!
---
A loan helped to purchase two dairy cows and to harvest rice.
---
Galbubu's story
Galbubu is 46 and married with five children. She has been working in animal husbandry and agriculture for 25 years as the primary source of income for her family. Thanks to her hard work she now has two cows and seven sheep and land where she grows rice, all of which brings in a monthly profit of about 10,000 KGS. Galbubu has decided she can make additional profit and so has turned to Bai Tushum Bank for a loan of 100,000 KGS to purchase two dairy cows and to harvest her rice crop. She plans to put profits from the loan into further developing her business.