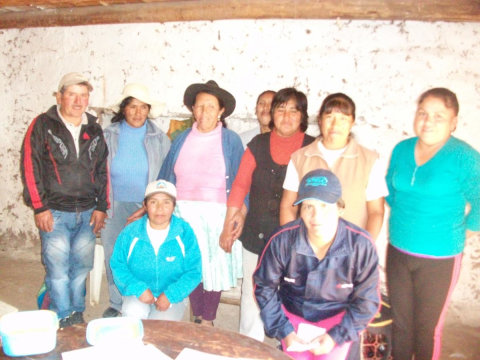 100%
funded
Total loan: $4,325
Nuevo Amanecer De Mollepata Ii Group
Mollepata -Anta, Cusco, Peru / Agriculture
---
Nuevo Amanecer De Mollepata Ii Group's loan finished fundraising,
but these similar borrowers just need a little more help to reach their goals!
---
A loan helped to purchase guinea pigs.
---
Nuevo Amanecer De Mollepata Ii Group's story
The members belong to the "NUEVO AMANECER DE MOLLEPATA II" communal bank. This bank is located in Mollepata district, in Anta province, Cusco department. Lourdes is 46 years old and has 4 children, and is married. She spends part of her daily work with her business raising small animals such as chickens and guinea pigs, among others. She has been in this business for a good while and it is going well thanks to the determination that she puts into her business each day. She wants to be able to continue working and in this way continue supporting her family. She asks for the loan to purchase guinea pigs. The other members work raising cattle, selling animals, and traditional crafts. She is grateful to those who are part of this dream through this method and promises to meet her payments on the established schedule.