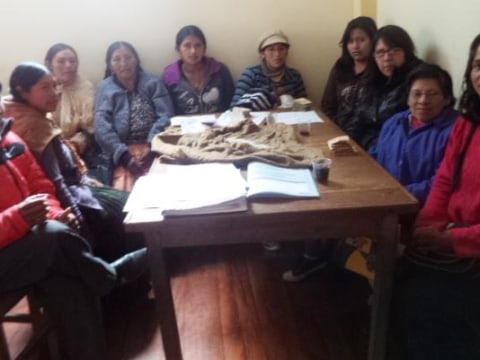 100%
funded
Total loan: $5,950
Las Agiles Vicuñitas Group
El Alto, La Paz Department, Bolivia / Food
---
Las Agiles Vicuñitas Group's loan finished fundraising,
but these similar borrowers just need a little more help to reach their goals!
---
A loan helped purchase flour in bulk.
---
Las Agiles Vicuñitas Group's story
The "Las Agiles Vicuñitas" lending group is entering its fifth cycle in Pro Mujer as part of its Santiago II regional office. The group is made up of 10 members, and is led by a board of directors of which Panfila is the president. The members are involved in a variety of businesses which include: spinning vicuña wool, bakery, selling American clothing, selling clothing, selling food, selling perfume, selling fruit, selling purses, selling quinoa juice, tailoring. The loan that they are seeking will be used to help the businesses that Panfila is a member of. She states that she has been in Pro Mujer for two years, having joined after being invited by a friend who is a member of the institution. Currently, she owns a bakery. She tells us that this is a family business and she has worked in it with her parents since she was a young girl. When she met her husband, they both decided to continue in the same field on their own. The loan that they are requesting will be used to purchase flour in bulk, which she will obtain from wholesale distributors in the city of El Alto. After baking her products, she will sell them in her store. This line of work allows her to earn an income to support her family financially since she is married and has five children. When asked what she likes about Pro Mujer, she responds that she enjoys the health center, the training, and the micro loan that the institution offers.