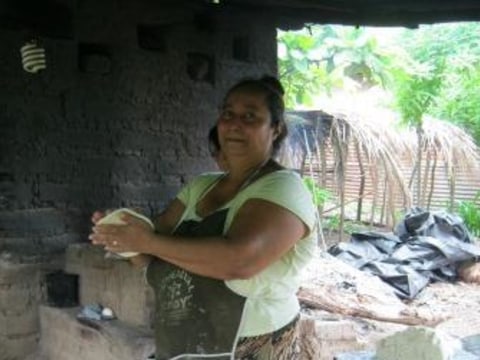 100%
funded
Total loan: $500
María Orbelina
Usulután, Usulután Department, El Salvador / Food
---
María Orbelina's loan finished fundraising,
but these similar borrowers just need a little more help to reach their goals!
---
A loan helped to buy corn and firewood.
---
María Orbelina's story
María, age 47, only went to school through the third grade because of scarce resources. She was one of the older daughters, and she had to help her parents work. She is separated from her life partner. Her children go to school, so there are two people dependent upon her. María currently sells tortillas. She has done so since she was a girl, and her mother did the same. That is how she learned this trade. She does not have a time for arriving at work and leaving because she sells at her house. She gets up very early, and she finishes when there are no more customers coming to buy. María will use the loan to buy corn and firewood. If she buys in bulk, it is cheaper. María's dream is to see her children fulfilled. She wants them to have a good job so that they do not suffer what she suffered. She also dreams of having a better house than the one she now has. She knows that it is a challenge, but with God's help and the help of the loans, it will be possible.