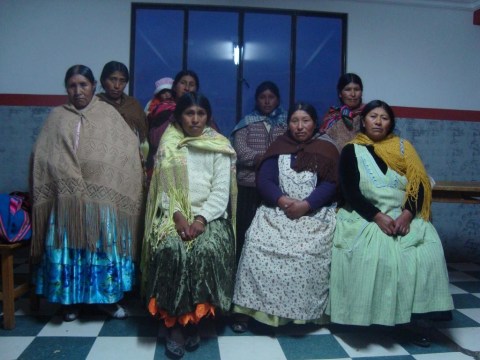 100%
funded
Total loan: $3,675
Fortaleza Group
El Alto, La Paz Department, Bolivia / Construction
---
Fortaleza Group's loan finished fundraising, but these other borrowers need your support
---
A loan helped to purchase wood.
---
Fortaleza Group's story
The "Fortaleza"[strength] communal bank is beginning its second loan cycle with Pro Mujer as part of the Collpani regional center. The group is comprised of nine members and is managed by a board of directors where Rufina is president. The members of the association are engaged in various businesses including a carpentry workshop, artisanal reed flutes, sewing aprons, and selling cheese, automobile accessories, food, and T-shirts. The loan they are taking out will benefit small businesses where Rufina is a member. She says that she joined Pro Mujer two years ago by the invitation of an advisor that came to visit her in her home. Currently, she has a carpentry workshop business and discloses that her husband worked in a carpentry shop before they got married. After the marriage, they both decided to set up an independent carpentry shop with the small amount of capital that she had. The loan that she is taking out now is to increase working capital through the purchase of wood, which she will acquire form the warehouse in El Alto. Later, she will sell it per customer order. This type of work allows her to generate income to support her family, since she is married and has five children. When asked about what she liked about Pro Mujer, she responded that she likes the savings that the institution offers to her group. An absent member, who was at the doctor's office, is identified.