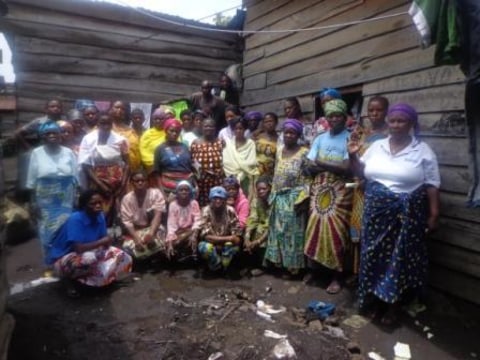 100%
funded
Total loan: $3,100
Ukweli Group
Flag of The Democratic Republic of the Congo
Goma, North Kivu province, North-Kivu, Congo (DRC) / Clothing
---
Ukweli Group's loan finished fundraising,
but these similar borrowers just need a little more help to reach their goals!
---
A loan helped to purchase 10 colorful wax cloths (pagnes) and 10 pairs of shoes.
---
Ukweli Group's story
The client Martine has been a stout-hearted saleswoman for ten years. She is a secretary and a member of the Ukweli business group, as well as a dynamic entrepreneur, aged 46 years old, a single woman and the mother of 5 children who are all in school. She is a saleswoman of various clothing items. She sets up her merchandise on the road in a lively quarter of the town. She is requesting a loan from Hekima in order to grow her business. She is going to buy 10 pieces of colorful wax cloths (pagnes) and 10 pairs of shoes. She got her start with funds received from her boyfriend. In the future, she would like to increase her capital, as well as educate and feed her children. She would like to thank Hekima for having chosen its target well, by bringing support to women entrepreneurs excluded from the classic banking system, all by giving loans without material guarantees, especially during post-conflict periods in the East Country region.