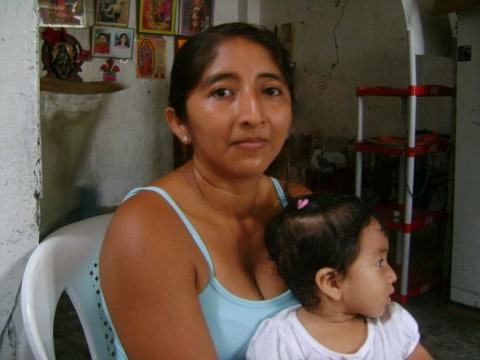 100%
funded
Total loan: $875
Shirley Alejandra
Jaramijo, Manabí, Ecuador / Food
---
Shirley Alejandra's loan finished fundraising,
but these similar borrowers just need a little more help to reach their goals!
---
A loan helped to buy materials for fishing and clothing.
---
Shirley Alejandra's story
The loan group "Vida Nueva" (New Life) meets every two weeks in the Jaramijo canton. This place is known for its beautiful beaches. Here the majority of the inhabitants are very hard-working and dedicated to work at sea. Señora Shirley lives in this place. She is 29 years old. She is married, and from this relation she has three children, ages 10, 6, and 1. The oldest go to school. Her husband fishes. Doña Shirley is a great wife and housewife who is taking out the loan to help her husband in his work. He works in fishing. He and another person go out on the high seas in his little boat to fish. On her part, she also sells clothing of all types, work that she does door to door. She also takes advantage of the opportunity to sell when the fishermen from the big fishing boats return. This loan is to buy materials for fishing and clothing of all types. This is the fourth loan cycle of this loan group, and she likes it because she can help her husband. Her dreams are to give the best to their children.