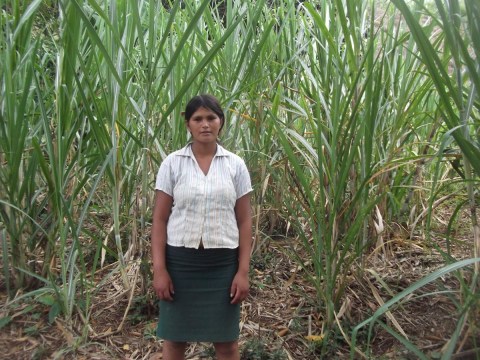 100%
funded
Total loan: $725
Flor Maribel
Cayalluc - Cutervo - Cajamarca, Cajamarca, Peru / Food
---
Flor Maribel's loan finished fundraising,
but these similar borrowers just need a little more help to reach their goals!
---
A loan helped to buy sugarcane to make aguardiente.
---
Flor Maribel's story
Flor Maribel, 20, lives with her spouse and children in the village of Chorrillos. Her village is in a rural area of the Callayuc district. The main industries in this area are agriculture, trade, and livestock. It is located in the province of Cutervo, which belongs to the Cajamarca region in the northern highlands of Peru. Along with her husband, she makes a living distilling aguardiente, a typical drink in the Peruvian highlands. It is also used as an antiseptic and for medicinal purposes. She has applied for a loan of 2,000 Peruvian new soles to buy a large amount of sugarcane so that she can distill a larger amount of aguardiente.