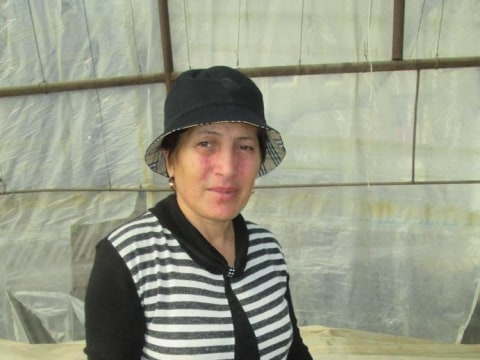 100%
funded
Total loan: $2,500
Margarit
Haykashen village, Armavir region, Armavir Province, Armenia / Agriculture
---
Margarit's loan finished fundraising,
but these similar borrowers just need a little more help to reach their goals!
---
A loan helped to pay for fertilizer, seeds and to hire workers for the cultivation process.
---
Margarit's story
Margarit lives in Haykashen village with her husband and 4 children (three daughters and a son). Her husband is employed in the private sector, but with only his salary it is not possible to meet the family's basic needs. Therefore Margarit and her children are running a farm. They own a greenhouse where they cultivate tomatoes, cabbage and some greens. Margarit will be very thankful if lenders help her with this requested loan of USD 2500. She asks that to be able to purchase fertilizer, seeds and hire workers for the cultivation process. The loan will provide a large support for family's farming business. As this is Margarit's first loan, it has been approved within the framework of the new joint initiative between Kiva and SEF. The first-chance loan program provides loans to people who didn't have access to credit products in the past because they have no credit history.