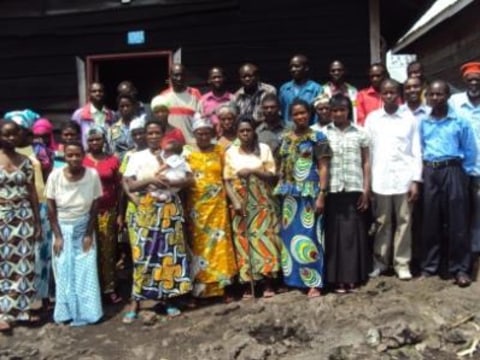 100%
funded
Total loan: $4,475
Alliance Group
Flag of The Democratic Republic of the Congo
Goma, North Kivu province, North-Kivu, Congo (DRC) / Food
---
Alliance Group's loan finished fundraising,
but these similar borrowers just need a little more help to reach their goals!
---
A loan helped to buy 2 sacks of cassava for resale.
---
Alliance Group's story
Bafundi has been a trader for four years. She is a junior entrepreneur, and a member of the business association 'Alliance'. Bafundi is twenty years old, and mother to one child, who is still a baby. Bafundi sells cassava flour at a market in town. She has requested this loan from the field partner, Hekima, in order to expand her business. She will use her loan to buy two sacks of cassava. Bafundi's husband is also a retailer, and she started her business with funds provided by him. In the future, Bafundi would like to expand her business, prepare for the future to ensure a better standard of living, clothe and feed her child. Bafundi would like to thank Hekima for the support and loans which they provide to non-bankable, women entrepreneurs, during this time of conflict in the east of the country. It should be noted that one of the entrepreneurs is holding her baby.