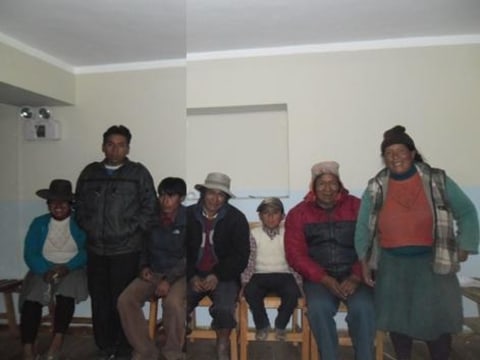 100%
funded
Total loan: $3,225
Los Paccollos Group
Paucartambo - Cusco, Cusco, Peru / Agriculture
---
Los Paccollos Group's loan finished fundraising,
but these similar borrowers just need a little more help to reach their goals!
---
A loan helped to buy seeds and fertilisers.
---
Los Paccollos Group's story
Dominga and several neighbours make up the communal bank "Los Paqollos" and the majority of them live in the community of Marcachea (Marcachea is located in the Paucartambo district in the province of the same name in the Cusco region).

Dominga, 43, is a happy and humble person, she is married and lives with her family in this community. After doing her housework, she works in agriculture as she has several plots of land where she grows potatoes, onion, wheat and other things.

On this occasion, Dominga requires the loan to buy fertilisers and seeds.

This communal bank is made up of various people who are looking for the opportunity to succeed and who work hard every day to provide a better future for their children. The members work in agriculture, crafts, food sales, animal husbandry and others.